Pendaftaran UPH – Informasi Pendaftaran Kuliah
Pendaftaran UPH – Dapatkan informasi seputar cara mendaftar, jadwal pendaftaran, persyaratan, beasiswa, dan biaya studi di Universitas Pelita Harapan.
Pendaftaran UPH – Sarjana.
UPH memiliki 12 fakultas di berbagai bidang dan industri. Jadi, temukan informasi seputar penerimaan mahasiswa baru, persyaratan, biaya studi, hingga beasiswa pendidikan Sarjana.
Pascasarjana.
UPH menawarkan 8 program studi Magister dan 2 program studi Doktoral. Cari tahu seluruh informasi pendaftaran yang kamu butuhkan untuk menjadi mahasiswa Program Pascasarjana UPH.
UPH membuka kesempatan bagi WNA dan WNI untuk mengikuti Program Internasional dan melakukan proses belajar dalam bahasa Inggris.
BAGAIMANA CARA CALON MAHASISWA MENDAFTAR KE UPH? APA SAJA LANGKAHNYA?
Untuk pendaftaran ke UPH hanya dapat dilakukan melalui UPH Online Admission System dengan mengunjungi website kami di http://one.uph.edu.
BERAPA LAMA WAKTU YANG DIPERLUKAN DALAM PROSES PENDAFTARAN, DARI MULAI LANGKAH AWAL SAMPAI DENGAN MENDAPATKAN HASIL PENERIMAAN?
Proses pendaftaran sampai dengan mendapatkan hasil penerimaan memerlukan waktu 3-14 hari kerja.
APAKAH TERDAPAT UJIAN SARINGAN MASUK UNTUK MENDAFTAR DI UPH?
Ada; jalur Ujian Saringan Masuk adalah jalur pendaftaran yang diperuntukkan bagi:
Calon Mahasiswa yang mendaftar Jurusan Kedokteran.
Calon Mahasiswa yang gagal menempuh jalur pendaftaran Direct Admission.
Calon Mahasiswa yang berasal dari jenjang pendidikan Home Schooling dan PKBM.
Calon Mahasiswa yang memiliki ijazah Paket C.
Calon Mahasiswa yang dirasa perlu mengikuti Ujian Saringan Masuk oleh Departemen Marketing dan Admisi UPH.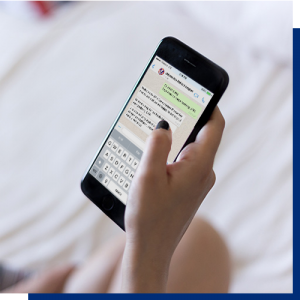 UPH has 12 faculties in various fields and industries. See all information on the admission, requirements, tuition fee and scholarship of our Undergraduate program.
explore
UPH offers 8 Graduate Programs and 2 Postgraduate Programs. Lets find all informations about admission process to be a Graduate Program student.
explore
UPH offers an opportunity for both foreigner and local prospective students to join our International Program and studying in English.
apply now