Student of Information System UPH Became the 1st Winner in Digital Marketing Competition in Taiwan
.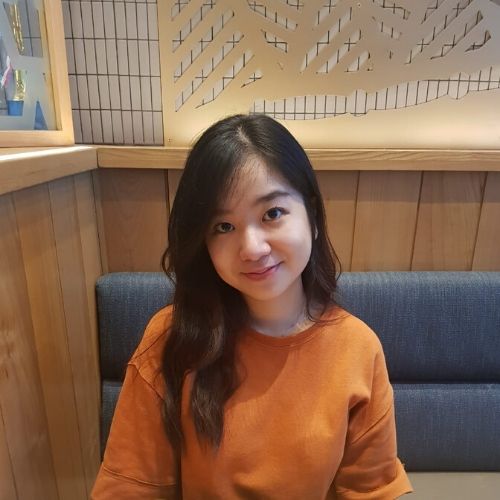 Angeline Kartika, UPH Information System student, batch 2017, became the 1st winner in "The 5th Chong Yue Video Competition 2020" in Taiwan. Winning a competition is certainly not a new thing for students UPH students, but there is something interesting behind this achievement. Participation in this competition counts as coursework given by UPH School of Information Science and Technology. This was revealed by Dr. Andree Emmanuel Widjaja, UPH Information System lecturer in Digital Marketing who registered all students (batch 2017) to take part in this competition.
"The main goal is to motivate and encourage my students to have more experience. I'm very satisfied with the works that all students have created, especially with Angeline winning the competition. During the process, I assist them by facilitating their needs and encouraging them that they are capable of this," said Dr. Andree.
The international online competition was held by TOPCO Scientific Co., LTD., Taiwan, which started from August to December 2020. The winner was announced on March 3, 2020. The participants of this competition came from various countries, consisted of 50 teams with 4 members in each. In this competition, Angel had to collaborate with three other participants, they are Nguyen Thi Ngoc Thuy (Nuti), a graduate student of IMBA National Cheng Kung University; Kethaya Vanna, an undergraduate student of IBM Royal University of Phnom Penh; and Ren Pheareak, an undergraduate student of IBM at the Royal University of Phnom Penh.
TOPCO Scientific Co., LTD. itself is a Taiwanese company engaged in high-tech industry that provides services such as equipment for system integration and maintenance, producing a number of semi-conductor material products, pieces of equipment, optoelectronic materials, electronic materials, and many more.
Through the competition, TOPCO encourages participants to generate creative ideas on the use of digital technology for brand promotion.
"In this Video Competition, each team must choose one topic from a list of topics provided by the committee, and we choose to promote An Yong Xian Wu ????, a healthy food brand from TOPCO in Taiwan. This competition consists of several stages. First, we start by analyzing the SWOT (Strength, Weakness, Opportunity, dan Threat) of the brand. Secondly, we have to create an advertisement video and choose Instagram as the media. Thirdly, we have to create a proposal about our ideas through a video, and finally, we have to create a final report about our promotion video. The judges from TOPCO assessed our work by the number of viewers from the promotion video that we shared on YouTube," Angeline explained.
Angel also admitted that throughout the process, she had to face a number of challenges while collaborating with students from other countries, such as language barriers, cultural differences, and also timezone differences. However, Angela sees these barriers as an opportunity for her to learn to work efficiently regardless of the situation.
"In this competition, we have to analyze the social media that we will use for promotion and there are a lot of terms related to technology-based-promotion. This is not a new thing for me because in UPH we have learned about the technology utilization in business," said Angel.
However, Angel also admitted that aside from the lessons she got in class, the emotional support and motivation from her lecturers are equally important. Through this achievement, Dr. Andree also hopes that an opportunity like this can expand their knowledge and become a meaningful experience for them in the future.