UPH – MRIN – Siloam Hospitals #FIGHTCOVID19: National Solidarity Movement
.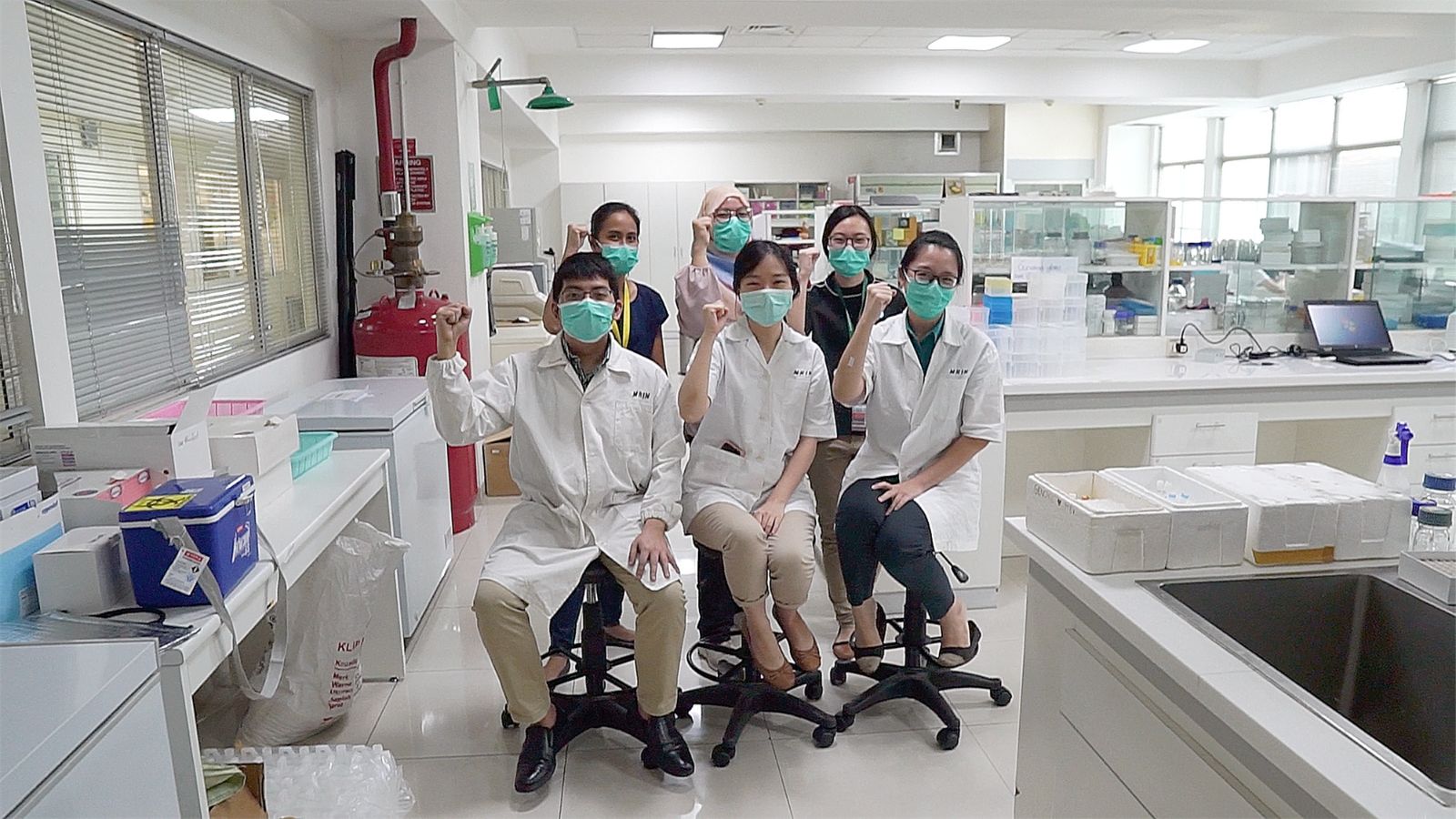 The Medical Sciences Group Universitas Pelita Harapan (UPH), is a transformative academic collaboration between UPH, Mochtar Riady Institute for Nanotechnology (MRIN) Research Institute, and Siloam Hospitals. The Medical Science Group of UPH just held a national solidarity movement called #FIGHTCOVID19 by assisting the detection of COVID-19 with its team of experienced researchers in the MRIN Research Center.
MRIN was founded by Dr. (H.C.) Mochtar Riady in 2006. It is a research center with a global standard, equipped with BSL2 and BSL2+ storage facilities, and Polymerase Chain Reaction (PCR) machines capable of generating real-time information. Currently, these advanced facilities and equipment are fully dedicated to COVID-19-related research and detection in Indonesia.
Each day, hundreds of test samples from Siloam Hospitals are being sent to BSL2+ storing facilities. Afterward, the RNA (Ribonucleic Acid) from each sample is extracted for the COVID-19 test in the main lab of MRIN for further testing with a PCR machine. The results are then sent back to Siloam Hospitals or the National Institute of Health Research and Development (or better known as Litbangkes).
This contribution is an action taken by the Medical Science Group who are fighting in the front line to support the government in the fight against the COVID-19 pandemic for the sake of our nation, Indonesia.
UPH is more than just the academics, we are one step forward in impacting and inspiring the spirit of patriotism through this national solidarity movement. Based on our compassion towards others and our love for our nation, we will unite and committed to devoting our time and energy to serve the people!
Let's do our part to #FIGHTCOVID19
May God strengthen and bless all their hard work and effort – click here to watch the video.