'UPH Peduli': A Proof of Millennials' Concern over the Nation
.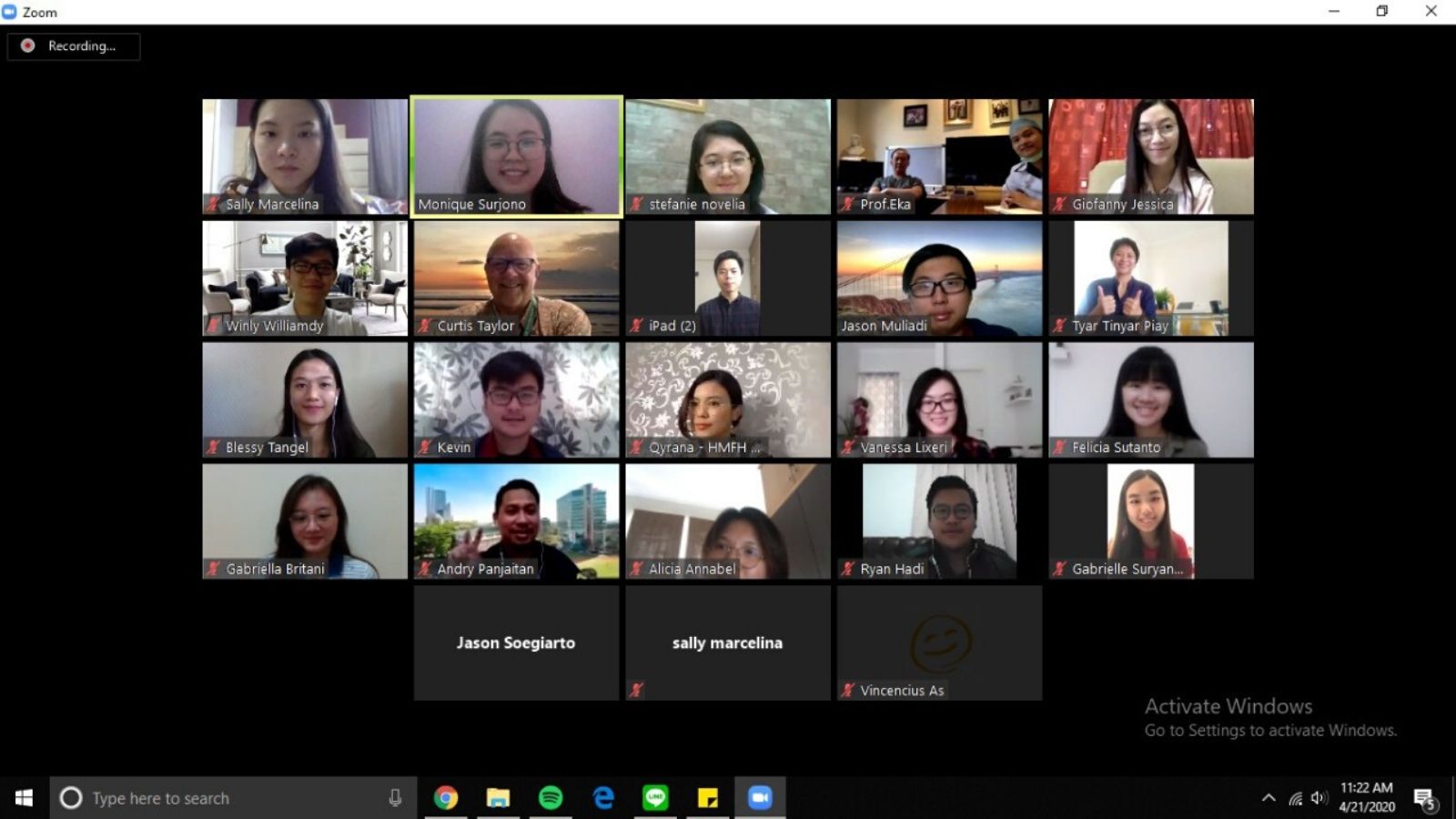 The spirit of communal work (or gotong royong) has always been within the heart of Indonesians. After a long period of #stayingathome, we can see that more social movements and assistance are given to people who are affected by the pandemic. Shouldn't we think of this moment as a little blessing in such a situation? Something like a path that unites the cultural diversity in Indonesian society.
The same spirit has encouraged the Student Executive Board of UPH to held a solidarity movement called 'UPH Peduli against COVID-19'. BEM UPH, along with the other 36 student organizations in UPH, has raised about Rp50.500.000 through this movement. All funds raised have been distributed to UNICEF (United Nations Emergency Children's Fund) and Siloam Hospitals, a private hospital in Tangerang which has been listed as a COVID-19 referral hospital. This act of solidarity lasted from March 29 to April 8, 2020.
Certainly, this movement is not a competition to find out who gives more or which campus donates more. Even more than that, this movement proofs that the millennials, which have been labeled as an indifferent generation who stay still in their comfort zone, can also show their involvement for the nation. Through its student organizations, the students of UPH has also been trying their best to become the initiators of contributors. UPH students have been trying to make use of their talent as tech-savvy by optimizing social media effect and their networking. They are grateful to be able to contribute to the nation.
The fund has been handed over to UNICEF's representative on April 16, 2020, by a representative of UPH Student Executive Board through a certificate of appreciation given by UNICEF to UPH and Siloam Hospitals via ZOOM Call Meeting on April 21, 2020.
According to Monique Gabrielle Surjono (Psychology, 2017), Head of Community Service Department, Student Executive Board UPH, the fund distributed to Siloam Hospitals will be used to fulfill the hospital's need for Personal Protective Equipment (PPE) and food supplies for medical personnel. Aside from that, the distributed to UNICEF will be used to fulfill the needs of PPE in Referral Hospitals listed by the Ministry of Health.
The 'UPH Peduli' movement did not stop there. The movement took form in other actions such as sending medical volunteers and nurses, producing Personal Protective Equipment (PPE) to be donated freely, promoting health campaigns through social media, and many others which covers both the academic and non-academic scope.
UPH is very proud of the initiative shown by its students. This proofs that the character education promoted by UPH has really shaped its students. So now, let us all work together to play our own part in facing this pandemic together.