UPH Faculty of Law Team Reached Top 39 at Philip C. Jessup International Law Moot Court Competition 2021
.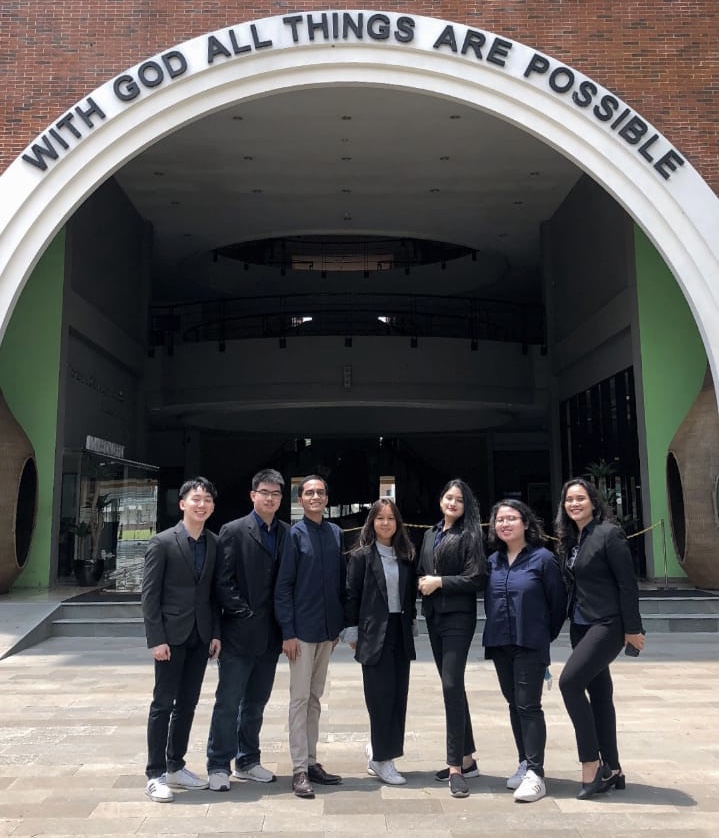 Universitas Pelita Harapan (UPH) Faculty of Law gained international recognition at the moot court competition. Students from the class of 2017-2020: Arianne Kumara, Clement Alexander Djuli, Louisa Syaura Amalia Mononutu, Kayla Faza, Andrew Daniel Djapri, Christelle Clairine Siregar, and Cloudio Ardelle Hitipeuw successfully reached the 39th Position in Overall Team Rankings & 38th Position in the Hardy C. Dillard Award Rankings (Best Combined Memorial) in the Philip C. Jessup International Law Moot Court Competition 2021. The UPH team is one of two university teams from Indonesia that entered the Top 48 Advanced Rounds.
Philip C. Jessup International Law Moot Court Competition 2021 is the largest and longest-running international debate tournament in the world, with participants from over 550 law schools across 87 countries. This competition involves fictitious simulations of international conflicts that are adjudicated by the International Court of Justice, the main judiciary body of the United Nations. This year, the Jessup tournament highlights cases that cover themes such as international responsibilities during the pandemic, diplomatic refugees, and violence involving civil aircrafts.
For UPH's Jessup team, joining the competition is a way to hone their skills in the legal field and apply theoretical knowledge from UPH's law courses.
"We are proud to represent UPH as well as Indonesia to become one of two teams to proceed to the Advanced Round. From this competition, we learned the skills to build legal arguments, oral advocacy, and professional work culture. Moreover, we learned that collaboration is highly useful to solve cases both in the classroom context as well as the professional world," according to Arianne.
This achievement is made possible due to the cohesive teamwork between the members of the UPH Jessup Team, who also received guidance from the seniors of UPH Faculty of Law:  Hanna Yovita Onggano (2015) dan Tiffany Revilia Jonan (2016).
"UPH has a longstanding history of competing in many international moot court tournaments. Therefore, our seniors who have successfully attained multiple awards in previous years, have been very helpful in providing feedback and advice. These seniors were heavily involved in training the team during the competition season, which allowed us to build confidence that we can also gain similar levels of achievements," says Arianne.
They hope this achievement will motivate their peers to continue excelling, to have the courage to leave their comfort zones, broaden their perspectives, and enrich their experiences by joining various competitions.
For those of you who aspire to become professional legal practitioners, UPH Faculty of Law is the best choice to realize your goals. For more information, please contact 0811-1709-901.