UPH Pharmacy Diploma (D3) Graduates Successfully Achieved a 100% Pass Rate in the Pharmacy Technicians Competency Assessment (UKTTK)
.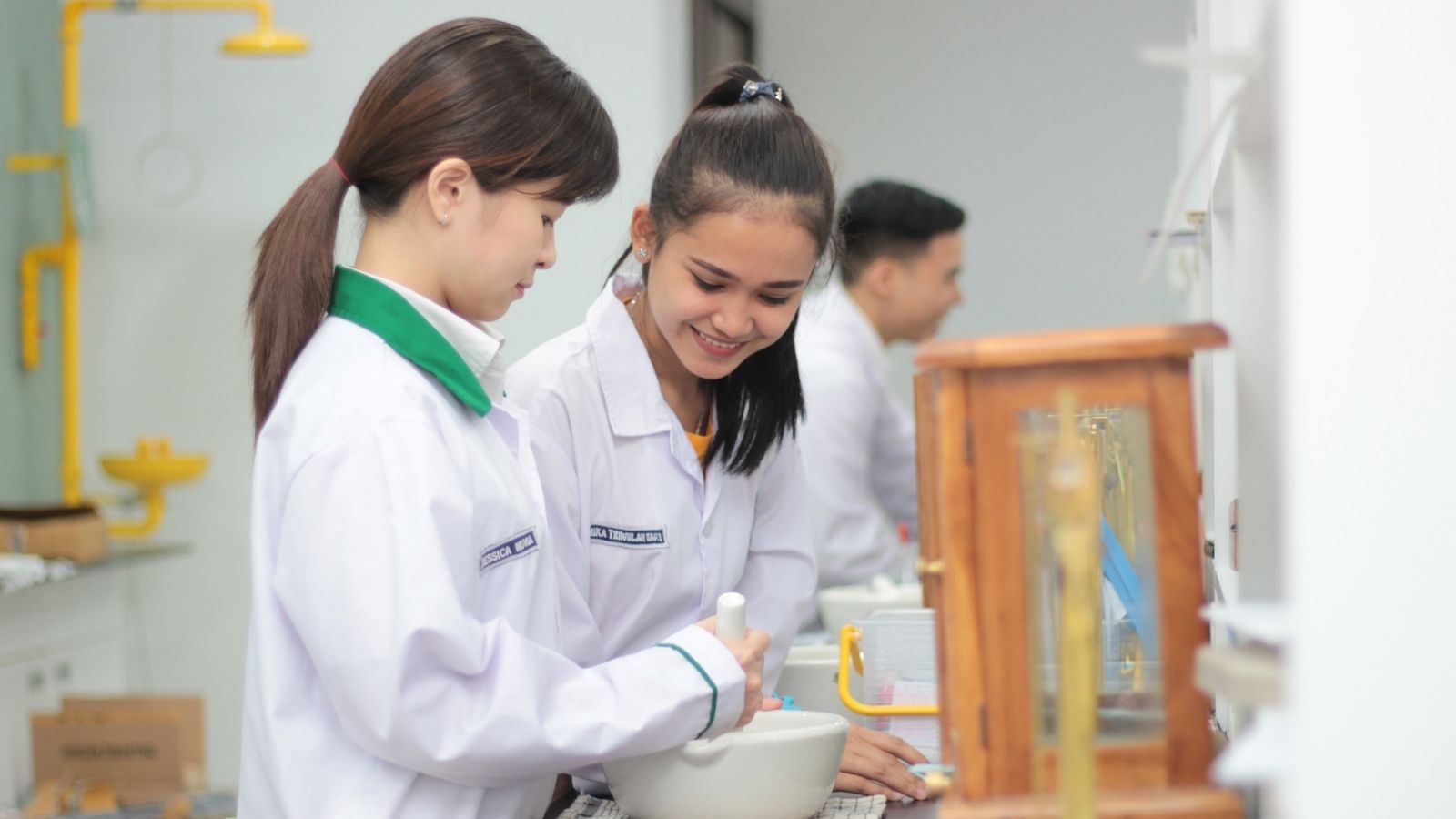 A total of 31 Diploma of Pharmacy (D3) graduates of Universitas Pelita Harapan (UPH) successfully passed the Pharmacy Technicians Competency Assessment (UKTTK) organized by the Association of Indonesian Pharmaceutical Diploma Education (APDFI) and the Indonesian Pharmaceutical Expert Association (PAFI). By successfully passing the UKTTK, UPH graduates will obtain a certificate of competence, which is a requirement for the Registration Certificate for Pharmacy Technicians (STRTTK). This achievement is a testament to the quality of UPH Pharmacy D3 graduates who have competencies that are in accordance with governmental standards.
"I am grateful for the achievements of the UPH Pharmacy D3 graduates who managed to obtain a 100% passing rate in this UKTTK. Every student who has completed their Pharmacy D3 studies must take UKTTK next. After passing this exam, they will get a competency certificate which is an absolute requirement to become a registered TTK and be able to have a career in the pharmaceutical field," explained Dela Rosa, MM., M.Sc., Dean of the Faculty of Health Sciences of UPH.
Jessica Novia, M.Sc., Head of UPH Pharmacy D3 Study Program further explained that in UKTTK, UPH Pharmacy D3 graduates had to take 180 exam questions, which were administered using a Computer Based Test (CBT) and covered materials related to community pharmacy, pharmaceutical technology and natural pharmaceuticals.
"To achieve this success, we certainly faced various challenges. Especially because this is the first batch to take part in UKTTK. From the lecturers' perspective, we had to prepare exam questions, and this is the first time we have been asked to create questions that meet UKTTK standards. From the students' perspective, they are required to fulfill the passing grade which is solely determined by their performance in 180 multiple choice questions. This is a challenge for them, especially because the materials they have to master are so broad," said Jessica.
Furthermore, Jessica emphasized that long before the implementation of UKTTK, UPH's Pharmacy D3 program has comprehensively prepared its graduates to gain competencies that matched the government's achievement standards. One of the practical steps taken is to distribute practice questions every week starting in the third academic year of the Capita Selecta course. In addition, UPH's Pharmacy D3 program also received support from APDFI Regional 1 in the form of guidance and practice questions. In the future, this step will continue to apply to all UPH Pharmacy D3 students, so that the quality of UPH Pharmacy D3 graduates will always follow the existing performance standards.
UPH's Pharmacy D3 Study Program continues providing the best education in preparing graduates to become Technical Pharmacy Personnel who are reliable and can meet required standards. For those 12th grade students who want to work in the pharmaceutical industry, the D3 Pharmacy Study Program is the right choice for you. Register here or for further information, please contact Student Consultants at 0811-1709-901.