Four UPH Students Develop International Relations Expertise at Universities Overseas through IISMA Scholarship
.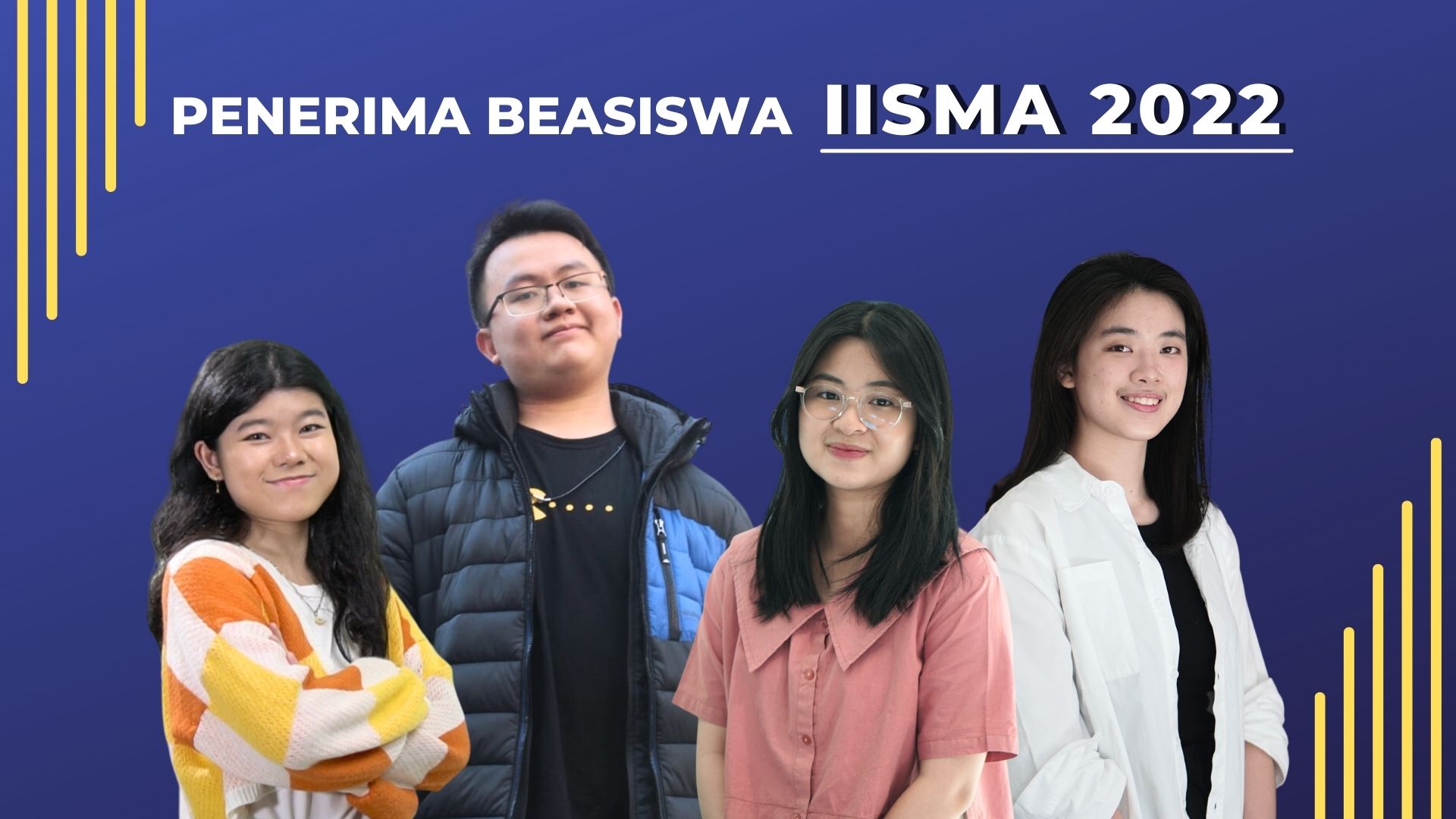 Four students from the International Relations Program at Universitas Pelita Harapan (UPH) Lippo Village Karawaci campus have successfully obtained the Indonesian International Student Mobility Awards (IISMA) 2022 scholarship through the Kampus Merdeka Program initiated by the Ministry of Education, Culture, Research, and Technology (Kemendikbudristek). Through this program, the government provides opportunities for Indonesian students to experience one semester of study (equivalent to 20 credits) at universities overseas. The scholarship covers registration fees, tuition fees, accommodation, living allowances, flight tickets, and visas. 
Four UPH students, Chrystle Feodore Manlee, Gilbert Jeremy Karley, Elvira Grizelle Chandra, and Cornelia Kristian, have passed a rigorous selection process to obtain this prestigious scholarship. They were also equipped with practical skills, international perspectives, and comprehensive thinking training by UPH. 
Chrystle explained that to apply for the IISMA program, students must go through the internal selection process at UPH and IISMA selection. The required documents and prerequisites include academic transcripts, curriculum vitae (CV), a cover letter, recommendation letters, an English proficiency test, and an interview. The process is undoubtedly challenging. Chrystle appreciates the role of the UPH GPIO team which has been very supportive to assist the students throughout the IISMA application process. 
Chrystle herself had the opportunity to deepen her knowledge of International Relations at Maastricht University in the Netherlands for six months from August 2022 to February 2023. Chrystle stated that studying abroad has been her long-standing dream. This experience has provided her with an opportunity to sharpen her public speaking skills in English. Moreover, during her studies there, she learned about international legal perspectives through the courses she selected, such as Globalization and Inequality, International Law, Economics and Society of Contemporary Asia, and Writing Project. Chrystle chose Maastricht University because of its extensive relations and referred to it as the core of international relations. 
Chrystle encourages fellow UPH students to apply for the IISMA scholarship. She also shares a life principle she always holds onto: "Go out of your comfort zone and just go explore what's out there. Because you don't know what opportunity it's like unless you dive into the external environment where you're not comfortable." 
"So, wherever there are challenges, where there are new things, that's where you can gain once-in-a-lifetime experiences or experiences that others may not have. Go out of your comfort zone and keep creating," Chrystle said. 
Gilbert Jeremy Karley shared a similar positive experience, having the opportunity to study at The Australian National University in Canberra, Australia for four months from July 2022 to November 2022. During his time in Australia, Gilbert studied International Relations courses from an Australian perspective. 
"Through the experience there, I had the opportunity to enhance my diplomatic and public speaking skills. Moreover, the professors there encouraged us to actively ask questions and not be afraid to express our opinions," Gilbert said. 
As IISMA alumni, Gilbert is also ready to help by sharing tips and experiences during studying abroad with fellow students and juniors at UPH. 
"Don't be afraid to reach out to us. We are happy to assist you in applying for the IISMA program," Gilbert added. 
Not only active in academic activities, Chrystle and Gilbert were also engaged in social activities to introduce Indonesian culture. Chrystle has volunteered in a refugee center in Netherland to play with the children there. She also organized events to promote Indonesian culture. Meanwhile, Gilbert has participated in activities organized by the Indonesian embassy in Canberra. He has also volunteered to serve food to students. 
Elvira Grizelle Chandra and Cornelia Kristian, who studied at the University of Warsaw in Poland for three months from September to December 2022, also shared their memorable experiences. For both of them, participating in the IISMA program was a golden opportunity that fulfilled their dreams of studying abroad. Moreover, this opportunity provided them with new insights into Polish culture and international trade law in Europe and Asia. 
"This program has given us the opportunity to meet friends from various parts of the world and expand our networking. Therefore, for other UPH students,  do not be afraid to join the IISMA program and gain international experience," Cornelia emphasized. 
UPH Global Partnerships & International Office (GPIO) 
UPH Global Partnerships & International Office (GPIO) facilitates various programs that equip and prepare students to become globally-minded citizens. UPH is committed to providing opportunities for students to gain international knowledge and enhance their quality through strong and extensive strategic partnerships with universities worldwide. Join UPH! For further information, contact the Student Consultant at 0811-1709-901 or register here.