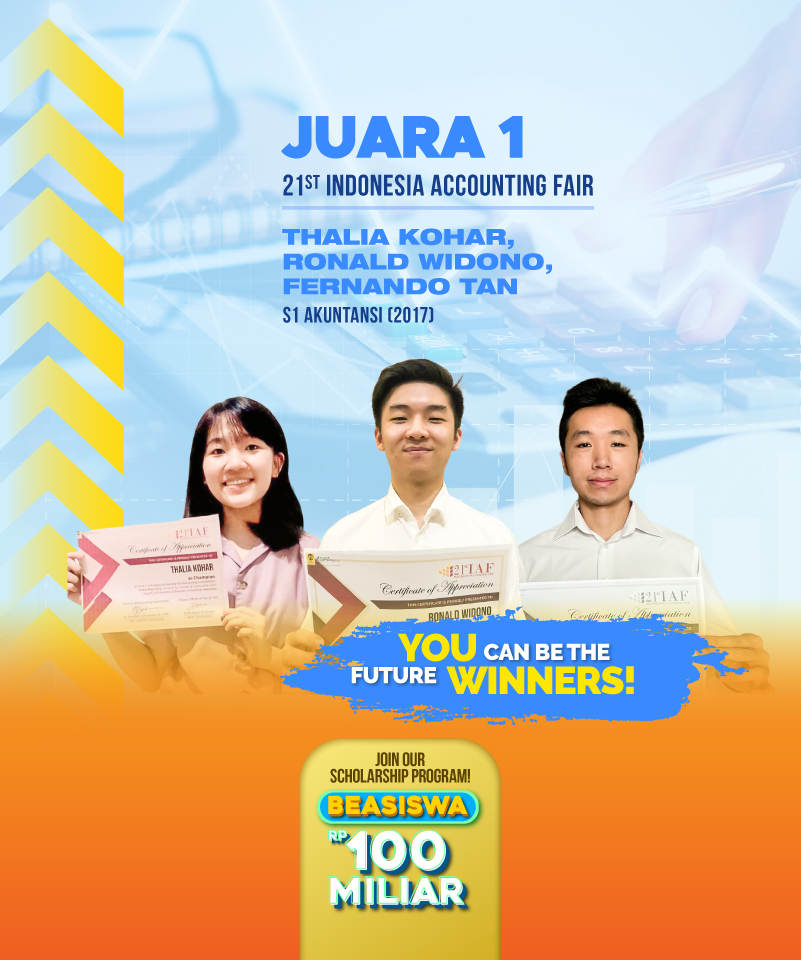 This week's program highlight is S1 Accounting. To know more about our study program, click here.
In collaboration with BeritaSatu and First Media, UPH provides a scholarship program with a total value of Rp. 100 Billion
This scholarship program is specially designed for all 12th-grade high school students who will continue their undergraduate studies in 2021, on "First-qualified, First-accepted" basis.
Click here to see terms and conditions.
Join now!
Please fill the form below to enjoy this promotion: