UPH Hosted the Launching of Ananda Sukarlan's Recent Work
.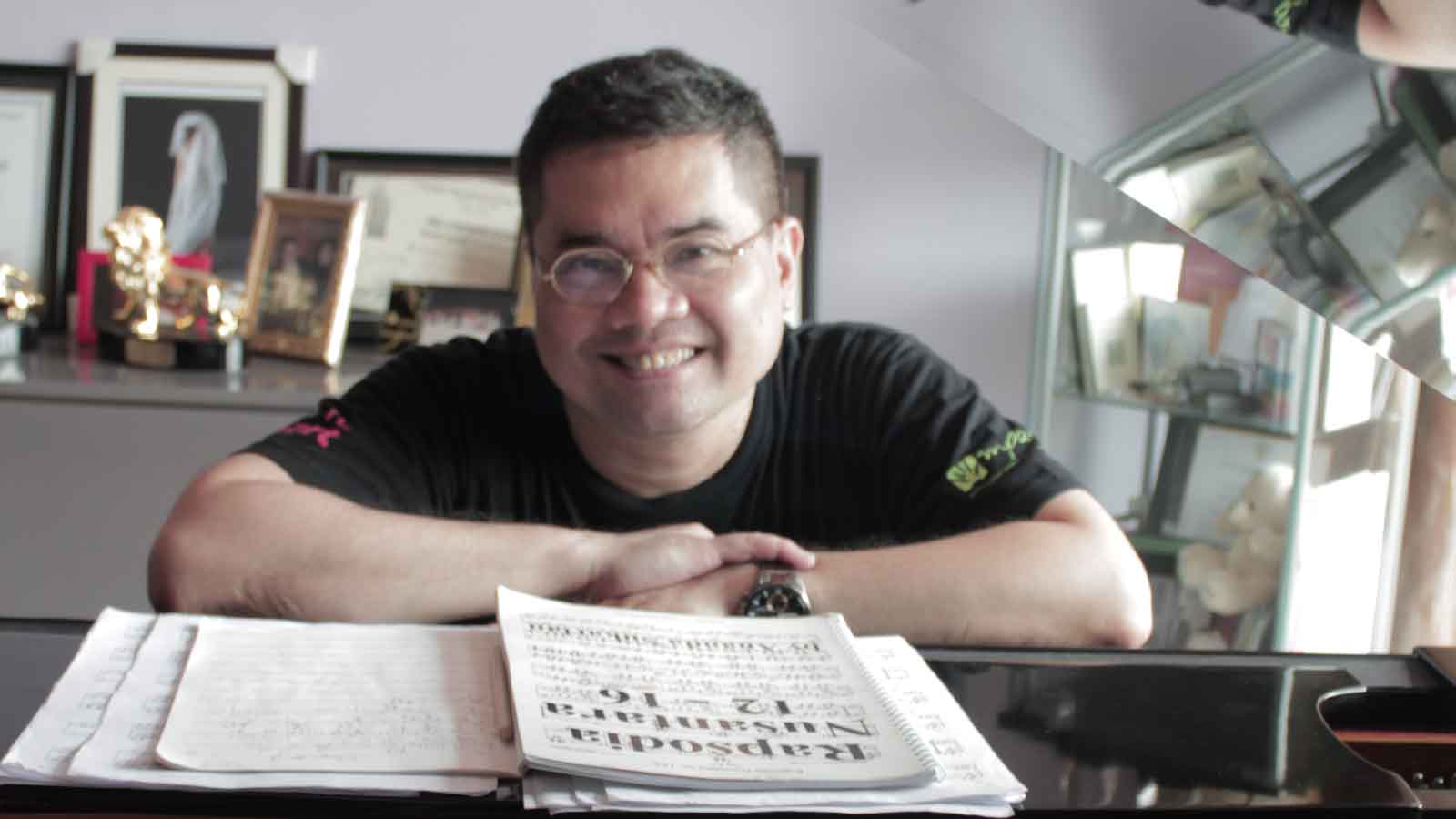 The Conservatory of Music of Universitas Pelita Harapan (CoM UPH) has constantly shown its commitment to produce proficient musicians and composers. Their students are not only equipped with immense techniques and high musicality, but also character and creativity. This is one of the reasons why world class composer and pianist, Ananda Sukarlan, wanted to re-visit the university for two days on October 30 to 31, 2019. Ananda will participate in a series of event, which will be ended with a launching concert for his recently released work, Nusantara Rhapsody No. 24.
In UPH, Ananda will be giving a Piano Master Class on October 30, 2019, and a Music Composition Seminar continued with an Interactive Talk Show on October 31, 2019. In the seminar, Ananda will explain the creative process of music and arts leadership, which basically are the career management of classical musician. The Master Class and seminar will be opened for CoM UPH students and also the public.
Ananda did not just publish his latest work and share his knowledge to the students of CoM UPH. He also came with a mission to encourage the birth of Indonesia's proficient young musicians.
"UPH is the right place for me to introduce my new piece because it has this highly qualified Music Faculty in which future musicians of Indonesia are being prepared," Ananda stated.
Nusantara Rhapsody No. 24 was a piece that was specially ordered by TIFA Foundation, a civil organization that promotes the realization of an open society that is based on diversity, equality, and justice. The lecturers and students of UPH will also be invited to play other pieces created by Ananda.
In addition to that, Ananda also conveyed his anticipation for the pianist graduates of CoM UPH. He believes that they can perform other pieces from the Nusantara Rhapsody in the near future. Currently, Nusantara Rhapsody pieces have been performed by hundreds of pianists from numerous countries around the world in order to introduce Indonesia's culture to the international stage. Even so, Ananda asserts that local pianists should also be bale to perform these pieces in order to give an even stronger artistic identity to the pieces.
"I also hope that there will be either students or alumni of UPH who can win Ananda Sukarlan Award (ASA) 2020. Even though they have yet to win the first place, a considerable amount of student and/or alumni of UPH have entered the final. I really do hope that next year, in 2020, someone from UPH can also win AS," said Ananda as he ended his statement.