BODY MUN UPH: Teaches Students to Face Global Issues as University Students
.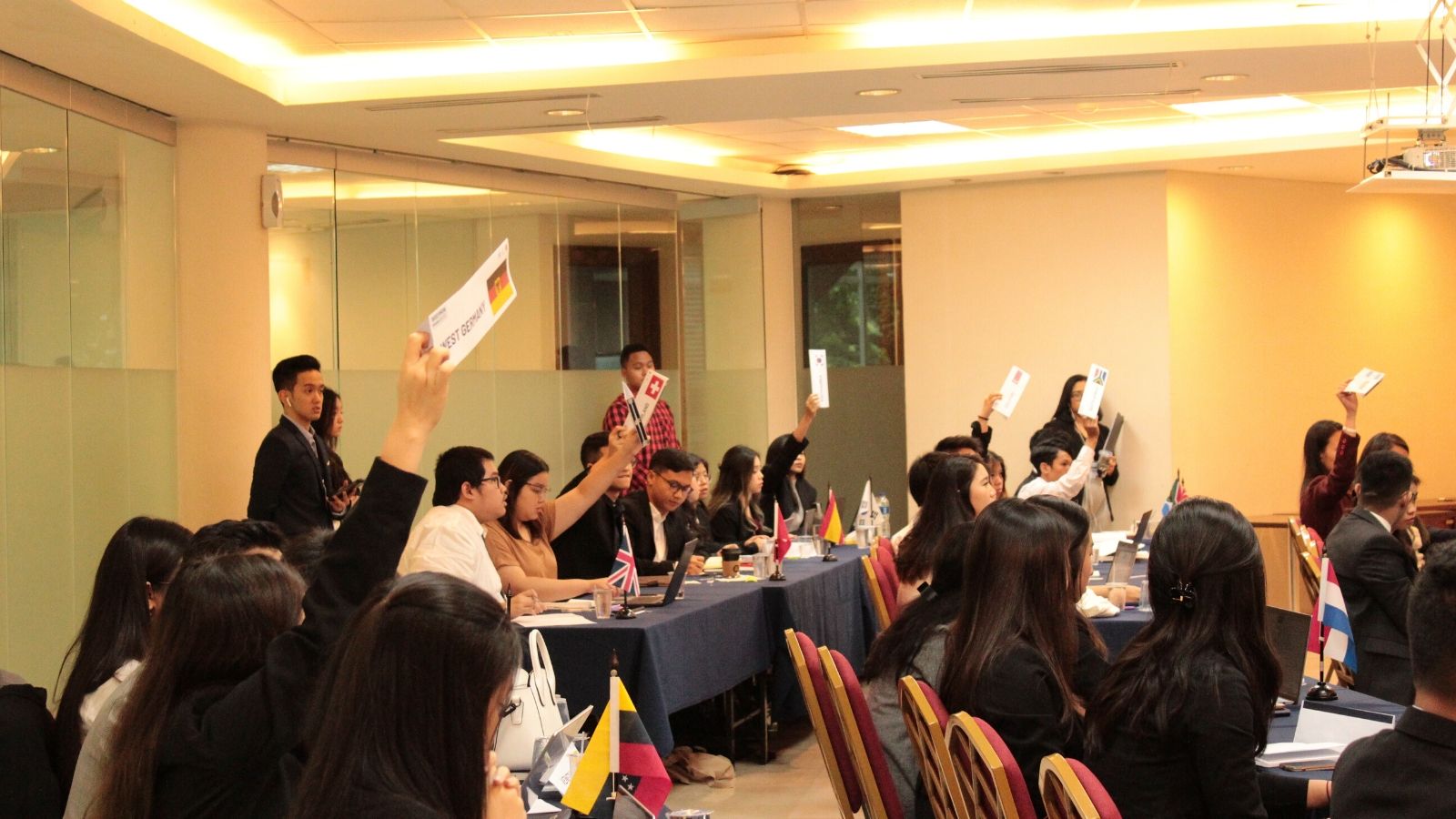 The International Relation Department of Universitas Pelita Harapan (HI UPH) always have a way to prepare its students to face and find the resolutions for global issues.
As a realization, UPH organized a Short Diplomatic Course (SDC) through a program called BODY MUN (Beginners Only Model United Nations) which was held on February 7, 2020, at UPH Lippo Village, Tangerang.
SDC is an MUN simulation program that has to be followed by first year students of International Relation major as a part of their 'Introduction to International Relation' course which weights 4 credits. This activity takes up 20% of their total score. MUN itself is an activity that is held by the Student Association of International Relation Department to strengthen students' debating skill. This collaboration between student activities that is incorporated into the curriculum is very effective in enhancing students' skills.
"Through BODY MUN, each student will have the opportunity to learn about the domestic political conditions of a nation by taking the role as leader of a certain country. Analytical, persuasive, argumentative, and negotiating skills are going to be taught intensively. Aside from that, this event becomes a bonding moment for students with their seniors and juniors," said Elyzabeth Nasution, Head of UPH International Relation Department.
This year, BODY MUN will focus on the topic about the Joint Historical Crisis Council: Arab-Israel Six Days War 1967 in order to equipped students with the skills to deal with war situations which involved big actors such as the United States, Mid-Eastern Countries, and Muslim countries. Though it happened a long time ago, back in the 1948, Israel-Palestine conflict is still very relevant in International Relations studies because it covers a lot of topics including politic, humanity, religion, and socio-cultural aspects.
"This event was opened with a three days training which equips participants with the basics of MUN as well as the related issues, and it ended with BODY MUN for two days. In these two days, participants would have to implement the basic concepts they have learnt during their training. The first semester students are divided into three classes this year, so we decided to group them as one council; one nation will be represented by two delegates. Aside from MUN simulation, students will also be prepared through a seminar about the job prospects of an International Relations graduate from the alumni of HI UPH," said Selly Angelina – Head of the BODY MUN Committee.
Aside from organizing the annual BODY MUN, HI UPH also collaborates with the Ministry of Foreign Affairs and the Foreign Policy Community of Indonesia (FPCI).
"Every year, along with the Ministry of Foreign Affairs, HI UPH assigns their students to assist the delegates during the Multi-Stages Negotiation Simulation (MSNS). In addition to that, HI UPH has often assigned their speakers for the Conference on Indonesian Foreign Policy (CIFP), the biggest foreign policy conference in the world. Moreover, the students of HI UPH have never forgotten to take part as volunteers," added Elyzabeth.
Following are testimonies from the participants:
Edward Soewanto – International Relation Student of UPH (2019)
"I have participated in other MUN aside from the one in UPH namely Parahyangan National MUN. The MUN UPH really feels like a real one, it is a great experience for me and my friends who had participated in MUN before. Through this MUN, we are able to improve our public speaking and analysis skills in dealing with global issues, especially in relation to the Arab-Israel Six Days War in 1967," said Edward.
Brayent – International Relation Student of UPH (2019)
"BODY MUN is really educative, especially for me who have never participated in any MUN before. I learn so many things that I can apply in my daily life including diplomatic, public speaking, and negotiating skills. I act as a delegate during the BODY MUN and it really helps me learn to defend my arguments," said Brayent.