UPH and BeritaSatu Supports 'Independent Campus' Policy through Digital Journalism Collaboration Program
.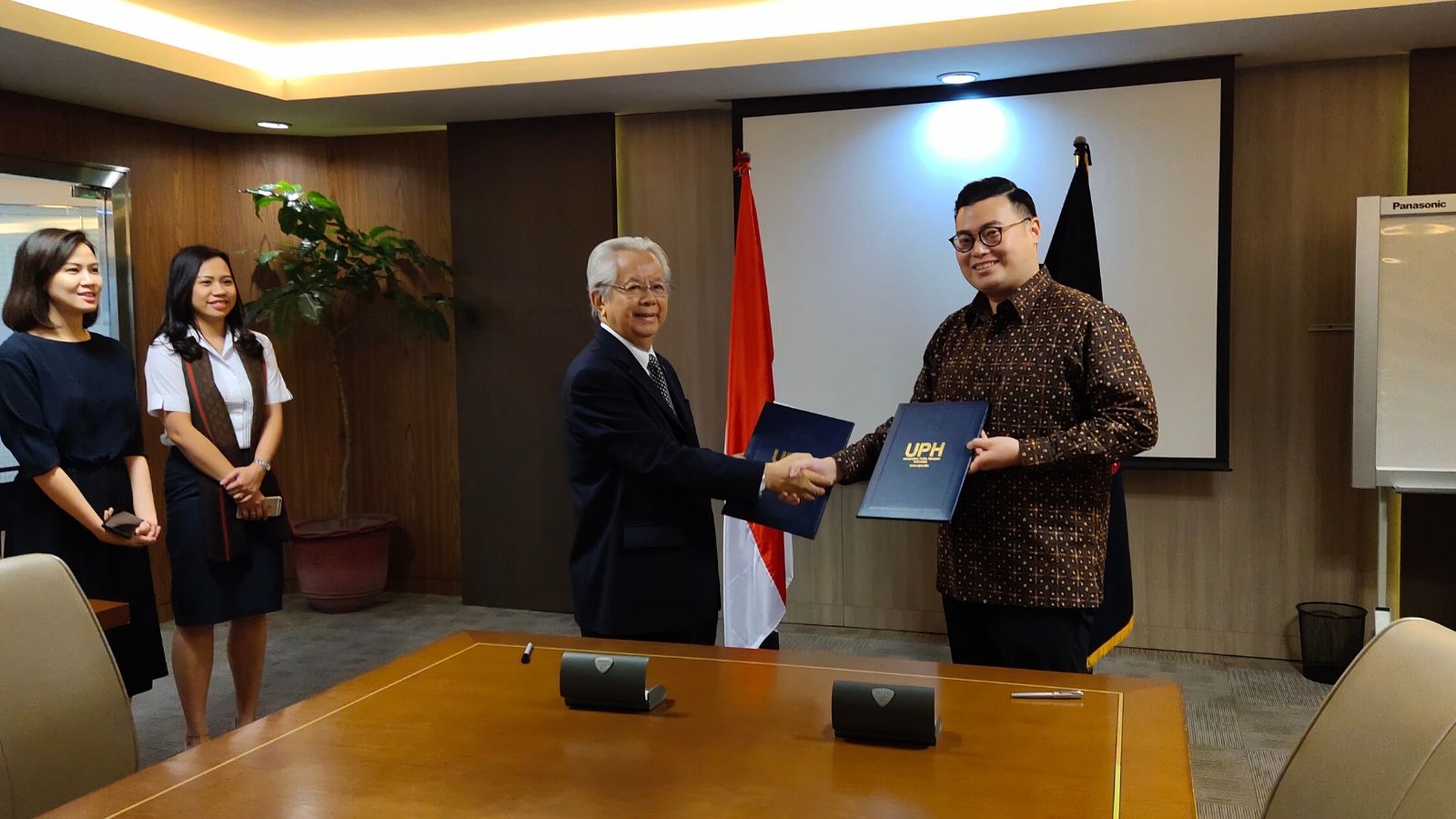 Independent Campus is a continuation of the new policy of 'Freedom to Learn' that is promoted by the Minister of Education and Culture, Nadiem Makarim. The policy focuses on improving the quality of students through a more flexible learning system. This policy focuses on A and B accredited Universities who have the autonomy to open new study programs, instructing universities to enhance collaboration with partnering organizations, companies, and universities, and also on guaranteeing prospective graduates with better job opportunities.
Universitas Pelita Harapan (UPH) answers Minister Nadiem's initiative by constantly adjusting their curriculum with industrial needs. One of the means was done through the establishment of 'Digital Journalism', a new concentration in the Applied Communication Sciences Online Learning Department in collaboration with BeritaSatu Media Holdings (BSMH).
The opening of the Digital Journalism concentration was also followed with 30 full scholarship grants for 2020/2021 academic year.
"BeritaSatu Media Holdings has committed to prepare journalists who can carry out ethical journalism and bring positive impact in collaboration with UPH. Through this program, we want to create more opportunities for Indonesian young generation to join the 'BeritaSatu Scholarship' program. Along with UPH, BeritaSatu is investing for quality journalism through curriculum co-planning that puts forward ethical journalism. Therefore, it is safe to call this program an implementation of our vision," said Anthony Wonsono – Director of BeritaSatu Media Holdings.
This collaboration is welcomed by UPH Rector, Dr. (Hon) Jonathan L. Parapak, M.Eng.Sc, who sees this as a great step to prepare students to contribute for their nation.
"We are now entering a new era where synergy between universities and companies becomes very important, in this term we decide to collaborate with BeritaSatu Media Holdings. This collaboration is an answer for the new policy from the Minister of Education and Culture who brings the importance of collaboration between education institutions and industries to light. Therefore, as a part of Higher Education Institutions, we have to collaborate with frontliner industries and prepare our students for a better future. We are going to prepare our students through what the Minister calls 4Cs: Critical thinking, Creativity, Communications, and Collaborations," said the Rector.
In addition to the Rector's statement, Stella Stefany, S.Sos., M.I.Kom. – Head of Applied Communication Sciences Online Learning Department UPH also added that aside from flexibility in terms of time and place, the Online Learning program in UPH and BeritaSatu is an accurate method to prepare graduates for the professional world. This starts with a collaboration in planning the curriculum with learning objectives that are formulated together with prospective users, then the involvement of practitioners and industries to carry out the course, as well as an internship opportunity for as long as 2 semesters.
"Hopefully, the collaboration between UPH and BeritaSatu Media Holdings can set an example for an application of the 'Independent Campus' concept. Especially in terms of the university-industry synergy. There used to be a gap between industrial needs and the curriculum. The industry is looking for work-ready graduates and universities in Indonesia have to adjust to this needs. In addition to that, the 'Independent Campus' policy also ensures that graduates will have more opportunities to work in the industry. Through this reciprocal scholarship collaboration, students who are chosen to become grantees of this scholarship will have a direct opportunity to work in BeritaSatu Media Holdings. Moreover, in the midst of their learning process, they will also obtain an opportunity to do an internship in media under BeritaSatu for a year," Stella explained.
Anthony hopes that this collaboration can become a great start to encourage media companies in Indonesia to collaborate, synergize with educational institutions, and altogether support the 'Independent Campus' policy from the Minister of Education and Culture. (mt)