New Colombo Plan Australia Chooses Faculty of Law UPH for Immersion Program
.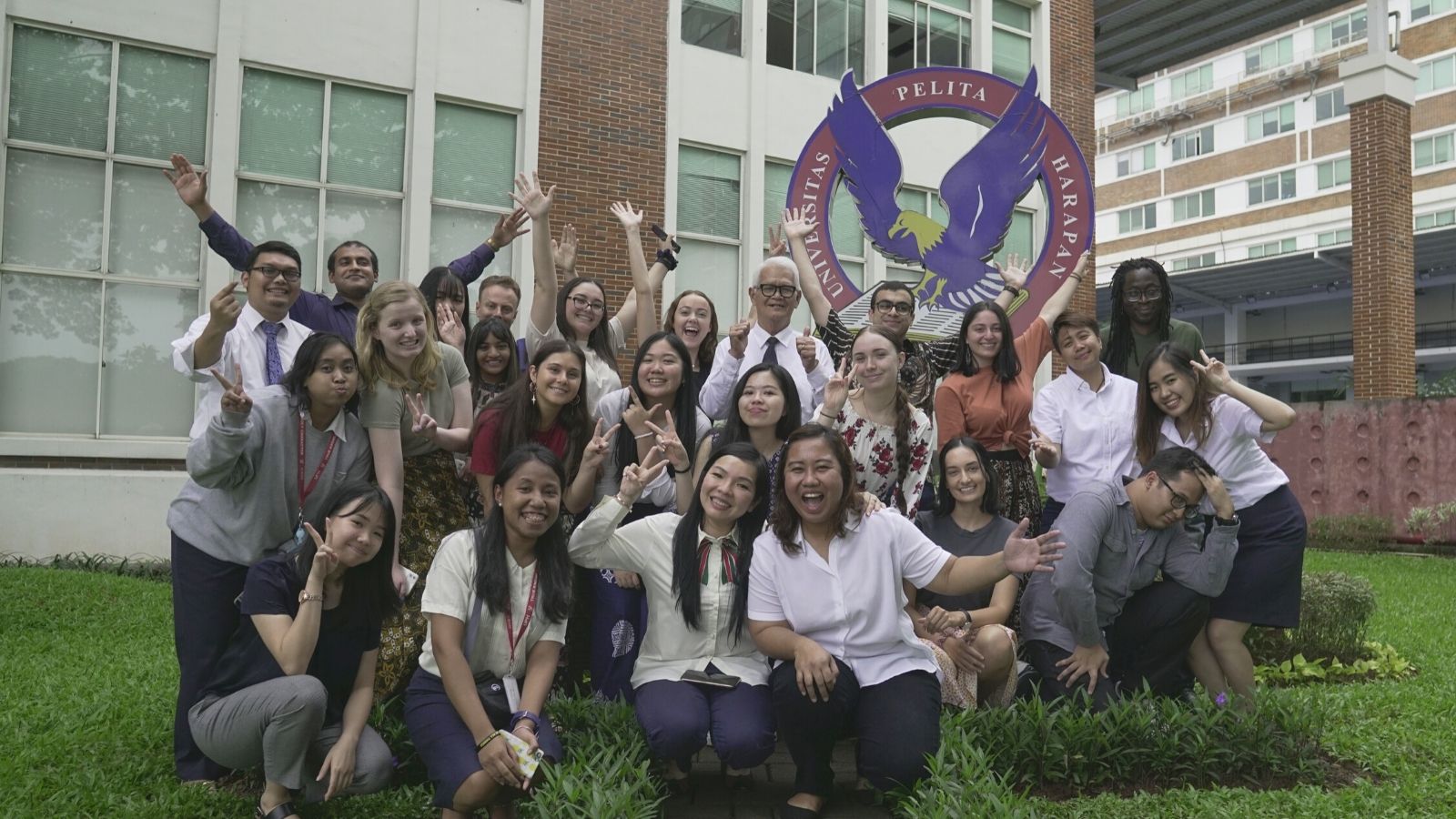 As a near neighbor of Australia, Indonesia has been chosen to be the main destination for the students who received New Colombo Plan (NCP) program. These students will have an opportunity to choose and learn at the university abroad. The UPH Faculty of Law (FH UPH) has been chosen by the students of Murdoch University and Victoria University as a place for them to learn about the legal system and culture of Indonesia. This is the second time for UPH to host this kind of program. This year, it was held from January 20 to February 6.
"The government of Australia has this program called the New Colombo Plan. This program provides a certain amount of funding for students to experience a learning process in the Indo-Pacific region. FH UPH has collaborated with Murdoch University, thus we have gained the trust to create a short course program for their students. We call it "Indonesia Immersion Program: Introduction to Indonesia Legal System, Business, and Culture"," said Dr. Velliana Tanaya, S.H., M.H., the director of UPH Faculty of Law.
This Immersion Program also becomes a way for Indonesia, especially FH UPH, to obtain international recognition through all the activities carried out by Murdoch and Victoria students.
"In this program, there will be a class about Indonesian law held in two locations: UPH Karawaci and UPH Semanggi. Moreover, we will also invite them to visit the Supreme Court, KPPU, the House of Representative, the Law Faculty of UI and UGM, the Embassy of Australia, as well as a Law Firm in Jakarta. For the culture tour, we will bring them to a number of temples in Yogyakarta. At the end of the program, they will make a reflection paper. This program implies the Buddy System – in which each student will get a mentor, that is a student or a lecturer of FH UPH who will help them to learn and adapt to the situation here in Indonesia," said Velliana.
Compared to last year, this year's participant has increased greatly from 4 to 14 participants. This is possible due to the positive feedback the 4 participants from the 2019 program shared with their friends about the program held by FH UPH.
"Truthfully, there has been a lot of our students who wanted to take this program five years ago. Sadly, they don't really have the information and already have this preconception that Indonesians are not friendly. However, because of the positive feedback that they heard from last year's participants, more students show a high interest in this program. The participants from 2019 even said that the number of this year's participants may be a lot higher compared to last year because of the high enthusiasm their friends have shown for the program," said Velliana.
This program will be held once every year, especially with the great partnership between UPH Faculty of Law and Murdoch University. Furthermore, in May 2020, Murdoch University is going to renew its MoU with FH UPH for the next five years.
The following are testimonies from the participants of FH UPH Immersion Program:
Laila – Victoria University Student
"I decided to follow this program because I have a high interest in Indonesia's legal system. The students and lecturers of UPH Faculty of Law are very helpful during my stay here, and I learn a lot from them. I think that our visit to the Supreme Court is really impressive because back in Australia, we do not have this kind of institution," said Laila.
Hussein Al Asedy – Murdoch University Student
"This program enables me to learn many new things, especially about the legal system and the culture of Indonesia. This program goes beyond my expectation, especially during our visit to the Supreme Court and the House of Representatives, the people there are very welcoming and they always answer our questions. The students and lecturers of UPH Faculty of Law are also very friendly and open with us. Through this program, I feel like I'm finding a new family here in Indonesia and I hope that I can keep in touch with them," Hussein stated.