UPH Medan's Students' Variety of Business Ideas
.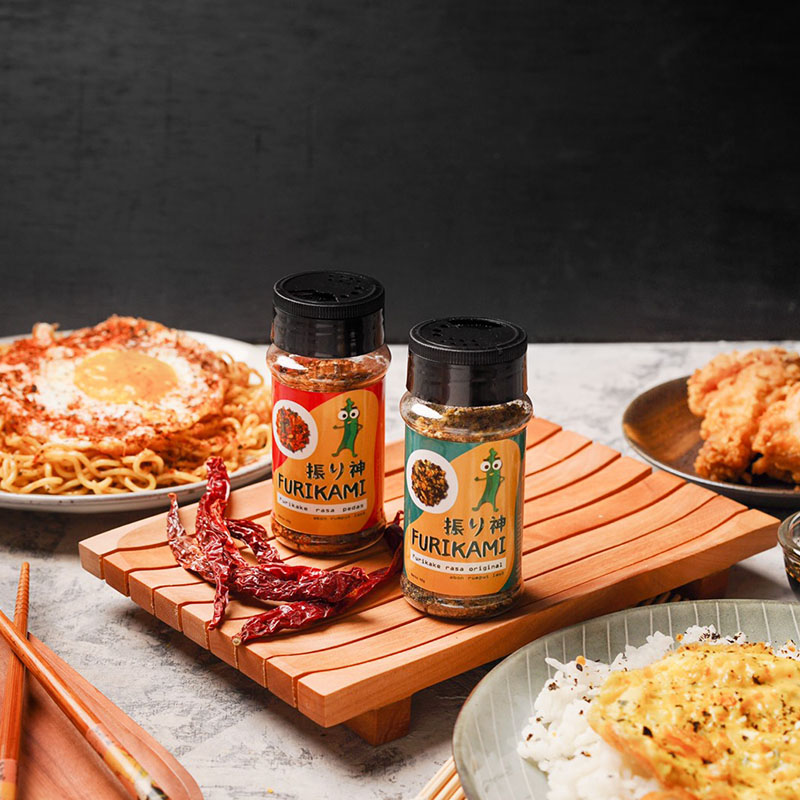 Becoming an entrepreneur is a developing trend among young adults. A lot of them are inspired and are excited to grow their talent in developing a startup. Building a business is not merely talking about taking advantage of the present opportunities, but to further give way to employment opportunities.
This entrepreneurship spirit has become the aim of entrepreneurship courses from the Business Management program and Tourism Management program taught at UPH Medan. Surely a lot of assistance and motivation is given by lecturers in developing students' business ideas. Through this effort, UPH Medan hopes for the young generation to achieve financial welfare and independence even during their education.
The various business has been born from students' creative ideas throughout this entrepreneurship course offered. Amongst the many, food businesses are the most popular. "Furikami" – a shredded Japanese seaweed with original and spicy flavor choices created Jovan, a UPH Medan's Management student cohort 2017 is one of the products that succeeded from the entrepreneurship course.
"Learning Entrepreneurship at UPH has catered my desire to open a business. Some of the subjects taught really helped me prepare the most important things in order to market my product. Furthermore, UPH Medan also supports me through my supervisors. They always push me to create and innovate my products. Support from Student Life team has also helped me to raise awareness for my product: they were so kind in posting photos of Furikami through their social media although it was all voluntary," says Jovan.
Not only Jovan, but another student that succeeded in their healthy food business is also Natassa Tanis, UPH Medan's Management cohort 2018 with "Miel Crème". Natassa felt helped by her supervisor since she first introduced her creamed honey Miel Crème product to the public.
"The lectures taught pumped me to expand and market my products. Mr. Rifin, my supervisor, always helps me find a solution and further give inputs to develop my product. He also convinced me that my product will find its success if I manage it well. His support is followed by several other lecturers that were willing to try and give reviews for me to post on Miel Crème's social media when it officially launched. They say they loved the product and are satisfied with Miel Crème. Some of them even ordered right afterward," Natassa says enthusiastically.
There were a whole lot more business products born of UPH Medan's students, including Resep Baba, Unique Chews, FL?VORÉ, Chocolatier, The Eighty-Eight Garlic Bread, as well as Y? G? in the food industry. Whereas in the non-food industry, Scenitary Hand Sanitizer, Et Floria, and Bagaspati Aromatherapy are successfully sold in the market.
The new business born from the Entrepreneurship course proves that the holistic education UPH emphasizes impacts students not only academically, but also in their soft skill development.
UPH prepares students to be professionals and further contribute to Indonesia's economic cycle. Stay innovative and motivated in running your business!