Career Expo UPH: Facilitating Students as Proof of 'Community Service'
.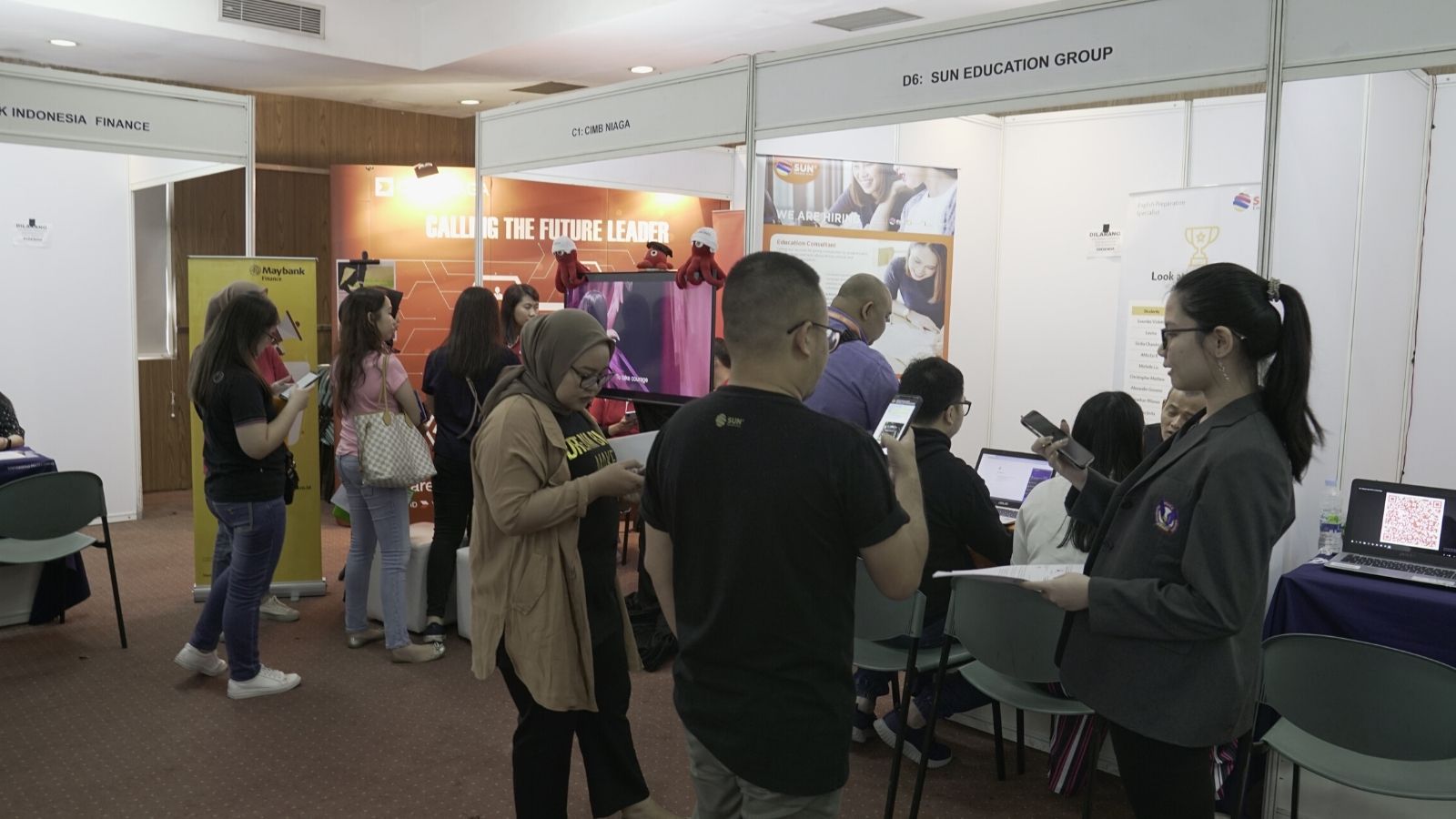 The contribution of Universitas Pelita Harapan (UPH) can be felt by many, not only UPH students and fresh graduates, but also the public. This proves that UPH has embodied one of the Three Pillars of Higher Education which is Community Service (PKM). Career Expo 2020, with "Make Your Own Way" as the title, was held on February 14-15, 2020, as one way to realize UPH's commitment to Community Service.
Unlike the previous years, Career Expo UPH 2020 provides a digital system that will facilitate participants.
"This year, we collaborate with SISTECH UPH students who created a digital system that enables job seekers to directly upload their CV and apply for jobs through this digital platform. This will simplify and shorten their time in applying for a desired job," said Dharamanita Kusumaningrum – Manager of Corporate Relations UPH.
This year, a total of 50 companies engaged in various fields and business lines were present in the Expo including Honda Prospect Motor, Astra, BMW, Bank Central Asia, JD.ID, PT Charoen Pokphand Indonesia, and many more. This event is open to the public and has been visited by approximately 00 people.
Indeed, every company that is present in this event is hoping to find as many prospective employees as possible as mentioned by Klara, the HR staff of PT Charoen Pokphand Indonesia.
"It is our first time to participate in this kind of event. Truthfully, we are interested in some specific majors in UPH, some of them are Biotechnology and Food Technology. These two majors are very relevant with the field of work that we are looking for which is Food Business. We hope that PT Charoen Pokphand can find prospective employees here, especially the fresh graduates of UPH," said Klara.
A similar statement was made by Ledy, an HR staff of BMW, who said that Career Expo UPH has directed the company's search for prospective employees making it easier for employers to find suitable candidates.
"It is our first time to participate in Career Expo UPH. On this occasion, we offer openings for Sales Consultant and Business Consultant for students of all majors. Truth to be told, we have a number of employees who are UPH graduates here in BMW. Their performance is amazing, and some have even become top sales in BMW," said Ledy.
This year's Career Expo becomes the first for the two companies mentioned above. However, for Honda Prospect Motor, this year is the third time for the company to join the event.
"We are really excited to participate in Career Expo UPH because we have several employees who are UPH graduates in HPM and all of them are performing greatly. One of them has even become a manager. In addition to that, some of the majors in UPH, such as Industrial Engineering and Management, are very relevant to our needs," said Tami – HR staff of Honda Prospect Motor (HPM).
Meanwhile, as participants, many fresh graduates also felt the advantages of Career Expo UPH. One of them, Rizka Lesmana from Universitas Multimedia Nusantara, admitted that this event is very beneficial for her.
"Through this event, I was able to meet the HRD staff on the spot and it speeds up the process of applying for jobs because I could do a direct application. Therefore, I think this event has really helped me," said Rizka.
Yasmine, a fresh graduate of Management UPH also said a similar thing. She said that this event is very advantageous for her, especially in finding her prefered company, which is retail companies.
This event could only happen with the collaboration between Career Center and BEM UPH. Through this event, BEM UPH has proved its contribution to serve the community aside from UPH, especially in terms of facilitating fresh graduates to find work opportunities.