FH UPH Wins The 2022 Frans Seda Cup National Moot Court Competition (NMCC)
.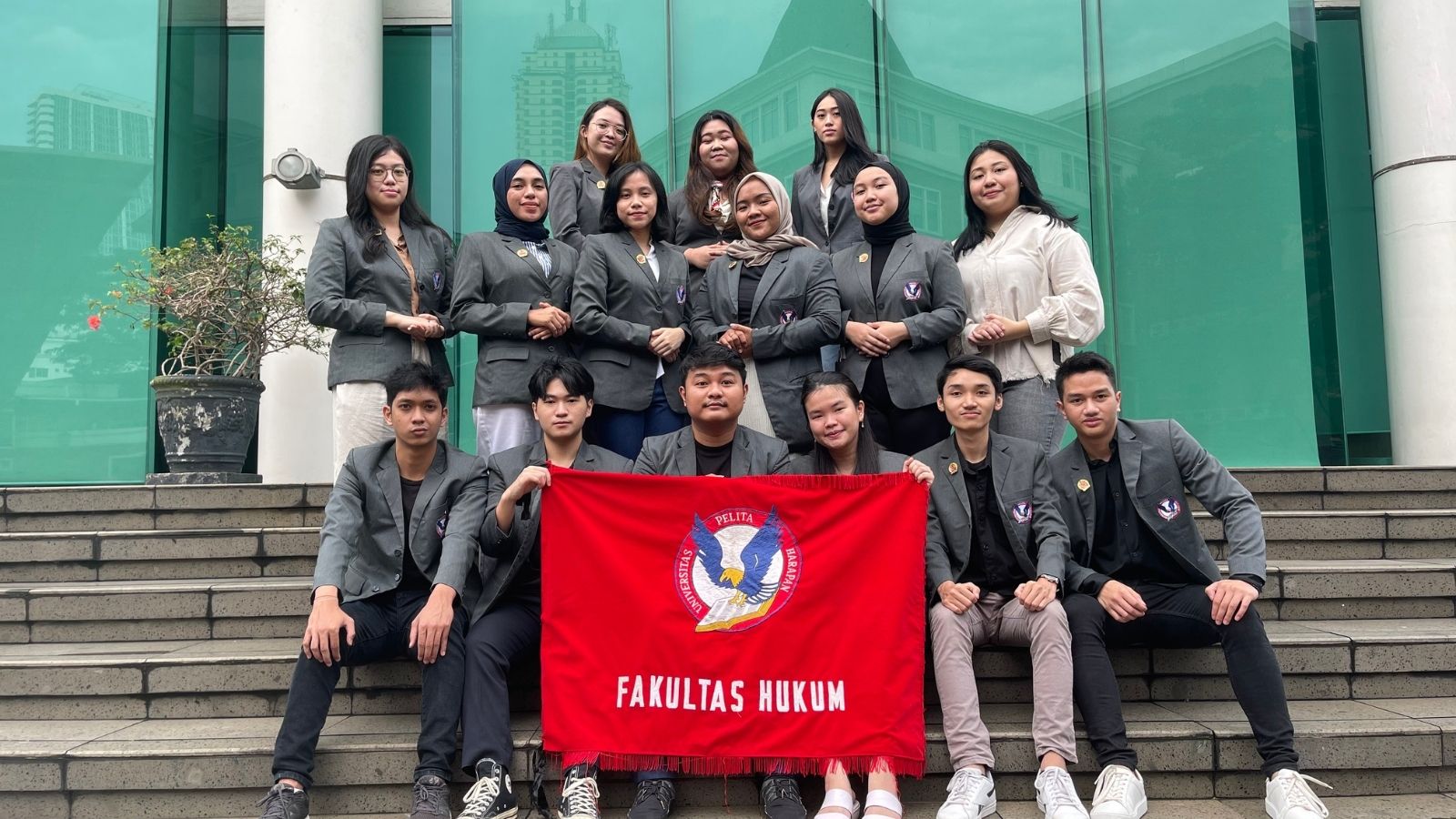 Moot court, also known as quasi-judicial, is a judicial simulation activity that allows students of the Faculty of Law (FH) to experience the actual judicial process. Moot court is often used as a prestigious competition and becomes a forum for students to directly apply their legal knowledge and expertise. Faculty of Law students from Universitas Pelita Harapan (UPH) who participated in the National Moot Court Competition (NMCC) Frans Seda Cup 2022 applied this as well. In the competition taking place on April 11-14 2022 with the theme 'Cyber ​​and Telematics Crime', they won Second Place, earned the Best Substitute Registrar, and Legal Advisor titles as well.
UPH FH delegation of 16 students from the 2019-2021 badge, succeeded in competing with seven (7) other universities in Indonesia, namely Tarumanagara University, Trisakti University, President University, Indonesian Islamic University (UII), Krisnadwipayana University, Suryakancana University, and the College of Law. Bandung. UPH delegation demonstrated their quality and made their alma mater proud through their high commitment and perseverance.
"We are proud, excited, and surely grateful for this achievement, especially because this is the first time for the UPH delegation to win 2nd place and also included in the Best Legal Advisor category, since the establishment of the UPH National Law Moot Court Community (NLMCC) UKM 10 years ago, " said Deviany Irwanto, a 2019 UPH FH student who is also the Head of the UPH Delegation Team.
Deviany further explained that through the competition theme, UPH delegates were challenged to understand case examples, which were around illegal access and data locking on the electronic system of the Ministry of Health of the Republic of Indonesia carried out by one of the well-known e-commerce staff in Indonesia. Illegal access is an act of gaining unauthorized access to a computer or electronic system to obtain information or electronic documents. While one type of malware, ransomware, can be used to encrypt data
"We discussed illegal access to obtain electronic documents and data locking on the Indonesian Ministry of Health's health service server as regulated in Article 30 paragraph (2) of the ITE Law and Article 33 of the ITE Law. The corporate crime that we use in the memorandum of defense of the Legal Counsel for the Indictment from the Public Prosecutor distinguishes our material. In addition, we also use the criminal theories that we have studied such as the analogy, Arrest Hoge Raad, the ratified International Covenant on Civil and Political Rights (ICCPR), and other doctrines to be one of the advantages in the judicial process that we present", she explained.
In the process, they managed to overcome numerous challenges. Starting from the research process to the relevant state institutions, compiling and preparing files, to competing with other universities. It was this hard work that enabled them to prepare relevant material for the competition theme.
The role of the seniors and their supervisor, Rizky Karo Karo, S.H., M.H., in the success of the UPH delegation team in earning this prestigious achievement cannot be separated. This achievement is an improvement over the performance in the same competition last year. He also hopes that every student who participates will be able to enjoy the entire competition process and use it as a learning tool through case studies and case simulations.
This achievement reflects the quality of UPH FH students as well as UPH's support in encouraging students to be active inside and outside the classroom. UPH hopes that this achievement will motivate all UPH Faculty of Law students to keep on improving and become qualified and proud graduates.
Congratulation to FH UPH delegations:
Deviany (2019)
Fitria Tiara Besan (2019) – Best Registrar
Daniel Euro Tambunan (2019)
Laras Revita A (2019)
Nathasya Quinova (2019)
Cindy Rahmatya (2019)
Philip Amatus (2019)
Daneswari Nayotama (2019)
Dwana Toligi (2019)
Clara Gunawan (2020)
Widhelia Felice (2020)
Febe Gracia (2020)
Angelique Martahan Sibuea (2020)
Ezekiel Paruntu Stuart (2020)
Johan Alexander (2020)
Roselyn Patricia (2021) – Best Legal Advisor Award
UPH Law Study Program
UPH Law Study Program will equip students with a wide range of legal skills as well as strong personal integrity to succeed in various legal professions, both nationally and globally. The UPH Faculty of Law's curriculum is based on a solid foundation of national and international law and related research, allowing students to master legal knowledge and problem-solving skills. In addition, the UPH Faculty of Law always provides opportunities for students to develop their potential through activities inside and outside the classroom. Let's join FH UPH! For further information contact Student Consultants at 0811-1709-901 or register here.