Ify Alyssa: Nurturing Musical Passion and Artistic Growth at UPH
.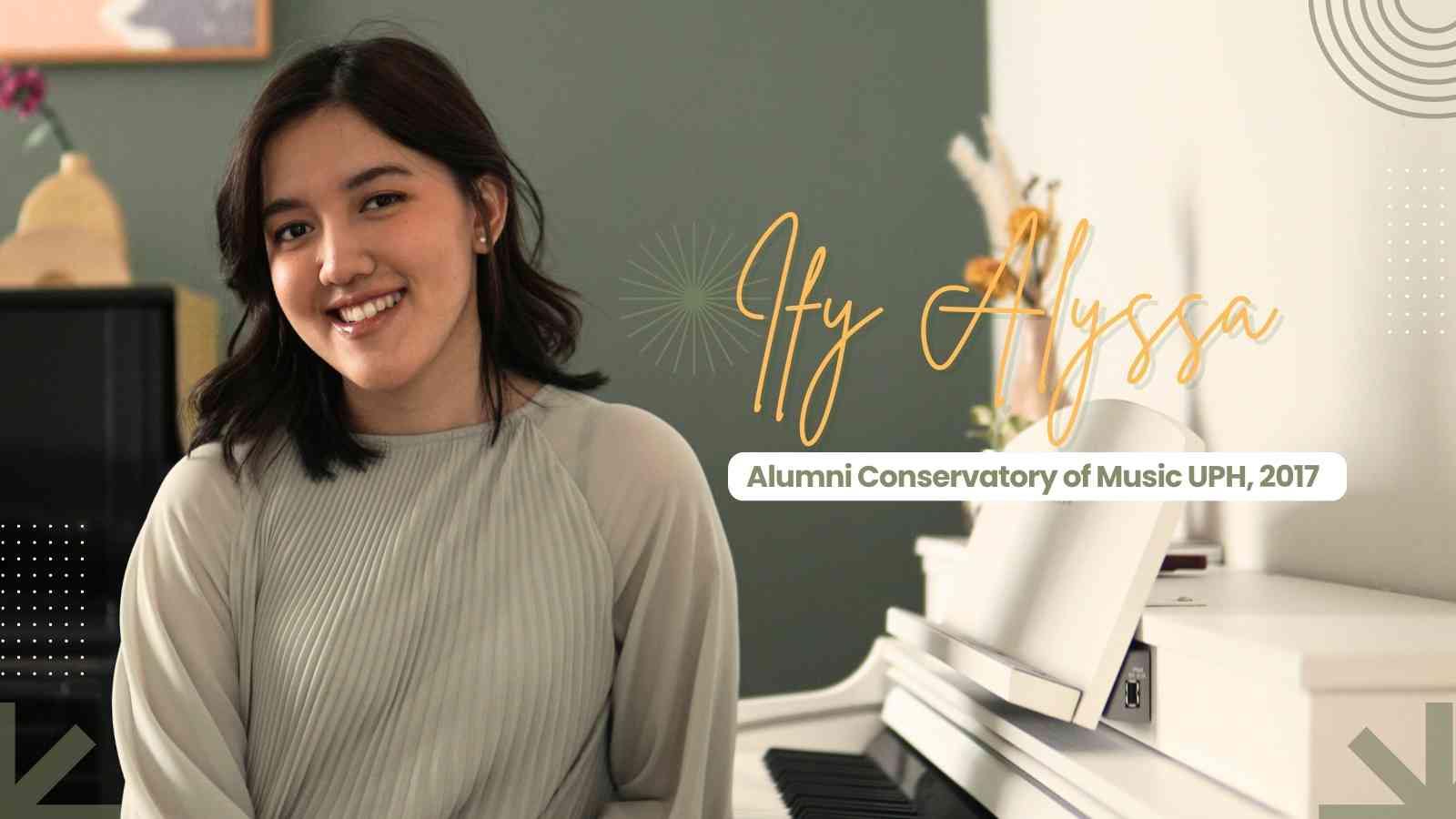 Ify Alyssa is a familiar name among music lovers. She embarked on her musical journey at a young age, showcasing her talents as a singer, songwriter, and actress. Interestingly, Ify was once a quiet child who rarely spoke until her teacher recommended vocal lessons to help her express herself. This marked the beginning of her deep passion for music.
Ify's musical career took off when she participated in the talent search show 'Idola Cilik' (Child Idol), gaining recognition from the public. In 2011, she joined the vocal group 'Blink' and expanded her artistic pursuits to include acting. Alongside her fellow 'Blink' members, Ify starred in several well-known TV series, with "Putih Abu-Abu" (White Gray) being one of her notable projects. In 2017, she made the decision to pursue a solo career, marking the beginning of a new chapter with her debut single, "Gitar" (Guitar).
"When I created the song 'Gitar,' I had a strong conviction that it would be my debut single as a solo singer. Although I had written many songs, I felt this one was the most fitting to kickstart my solo career. It's an incredible feeling to have the opportunity to create and release my own song," shared Ify.
Following the launch of her solo career, Ify released her debut album titled 'Pelita Lara' in 2020. The album features 11 songs that blend pop with elements of folk and jazz. In this first album, Ify collaborated with renowned singers such as Adithia Sofyan, HIVI!, and Gerald Situmorang, adding depth and diversity to her musical endeavors.
Driven by her passion for music, Ify, born on December 6, 1996, made the decision to pursue formal education at the Universitas Pelita Harapan Conservatory of Music (UPH CoM). Opting to study in her home country, Ify aimed to balance her education while consistently nurturing her musical career.
"When the time came for me to attend college, I was already certain that I wanted to pursue the Music Department. I had two options: studying in Indonesia or going abroad. Ultimately, considering my commitment to creating music in my homeland, I chose to study in Indonesia and specifically enrolled at UPH CoM. I specialized in Jazz and Pop Vocal concentration. As an alumna, I strongly believe that UPH's curriculum and lessons cater perfectly to my needs as a professional singer," Ify explained.
Throughout her studies, as a 2017 UPH CoM graduate, Ify actively engaged in various student activity units (UKM), notably the UPH Choir. She found that being part of a choir provided a unique and enriching experience distinct from performing as a solo artist.
"Participating in the UPH Choir gave me an unforgettable experience. The experience of singing in a choir is very different compared to performing as a solo artist. Each choir member assumes a particular role, demanding complete concentration. Through the UPH Choir, I forged connections with friends from diverse regions and music communities who share mutual support and collaboration," she shared.
Ify firmly believes that formal education in music is essential and surpasses the benefits of regular music courses. Through her music studies, she acquires comprehensive knowledge and skills that go beyond simply playing instruments or singing. It encompasses a deep passion for music, a genuine love for the art form, and a willingness to delve into its intricacies. Formal education provides opportunities to understand music history, master musical techniques, develop critical thinking abilities, build meaningful relationships, and become actively engaged in music communities that, in Ify's view, can only be truly experienced through formal education.
"In my opinion, learning music is a holistic journey that goes beyond technical proficiency. It requires a genuine passion for music and a commitment to profound learning. Pursuing music education in a specialized department, like I did at UPH, opened doors to invaluable learning experiences. I gained not only technical skills but also developed social skills," explained Ify.
Looking ahead, Ify aspires to continue creating impactful music that resonates with others. She envisions a music industry in Indonesia where artists mutually support one another, fostering an environment of collaboration and encouragement. By nurturing such a community, artists can collectively contribute to the growth and vibrancy of the industry.