Thursday, 26 September 2019 - Thursday, 26 September 2019
15:00 -
GBI Mawar Saron (Dome Hall), Jalan Kelapa Hybrida Timur, Pegangsaan Dua, Kelapa Gading, Jakarta Utara
Art, Culture, Music & Design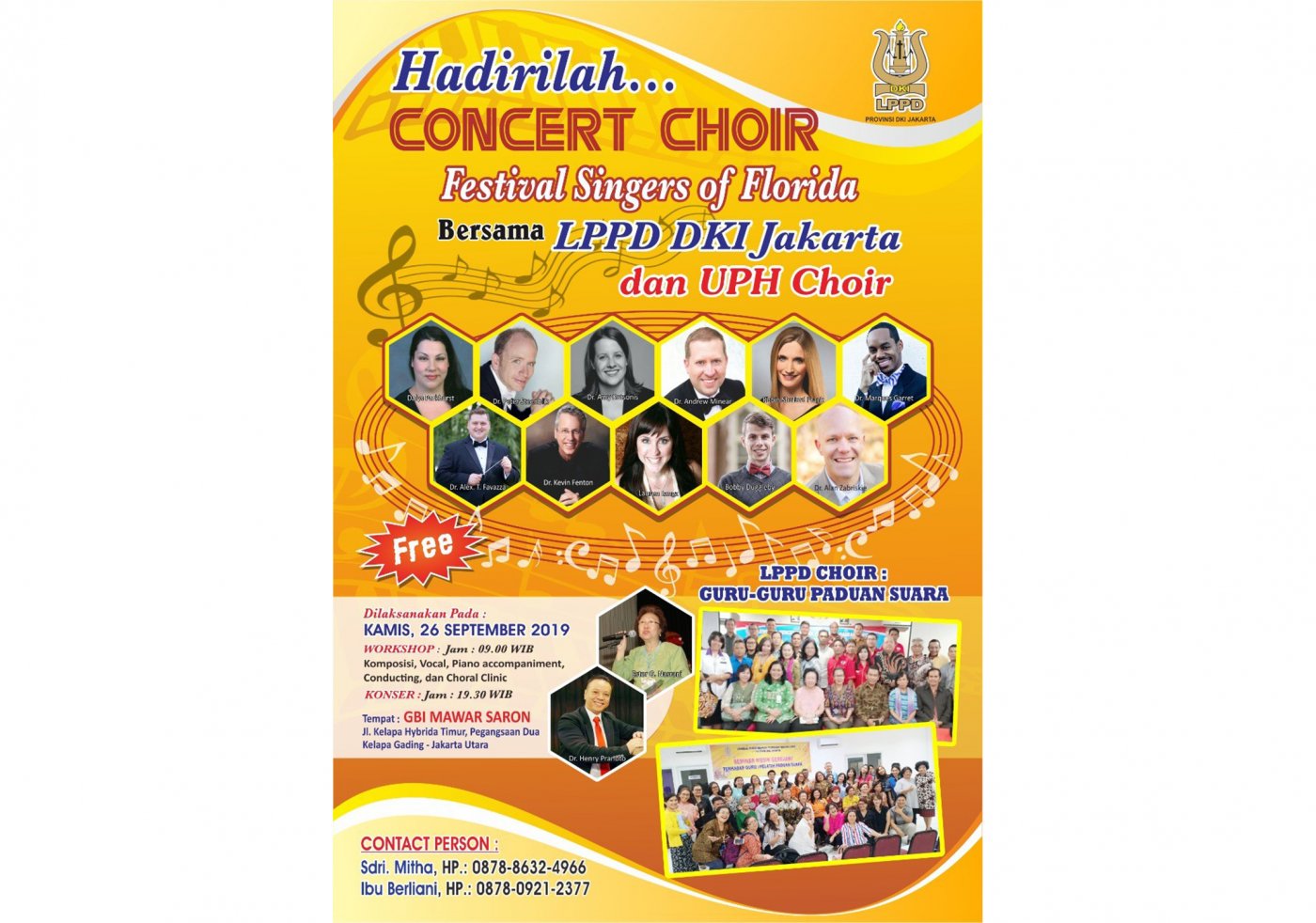 For a call of peace for the world, AVoice4Peace USA, joined in the Singers of Florida Festival under the leadership of Dr. Kevin Fenton from Florida State University, in collaboration with the DKI Jakarta Regional Pesparawi Development Institute (LPPD), DKI Jakarta Christian Community Guidance, UPH Concert Choir, and UPH Handbell Choir, will conduct a free music education/training in the form of seminars and workshops / master classes. The courses include composition, vocals, piano accompaniment, conducting, and choral clinic.
After the music training, there will be a music concert titled "I Lift Up My Eyes." This event is free of charge, especially for residents of DKI Jakarta and surrounding areas. Let's participate in this event!
For more information, please contact: 0878 8632 4966 (Mitha) / 0878 0921 2377 (Berliani)