Thursday, 21 October 2021
19:30:00 - 20:30:00
Online Platform (ZOOM)
Art, Culture, Music & Design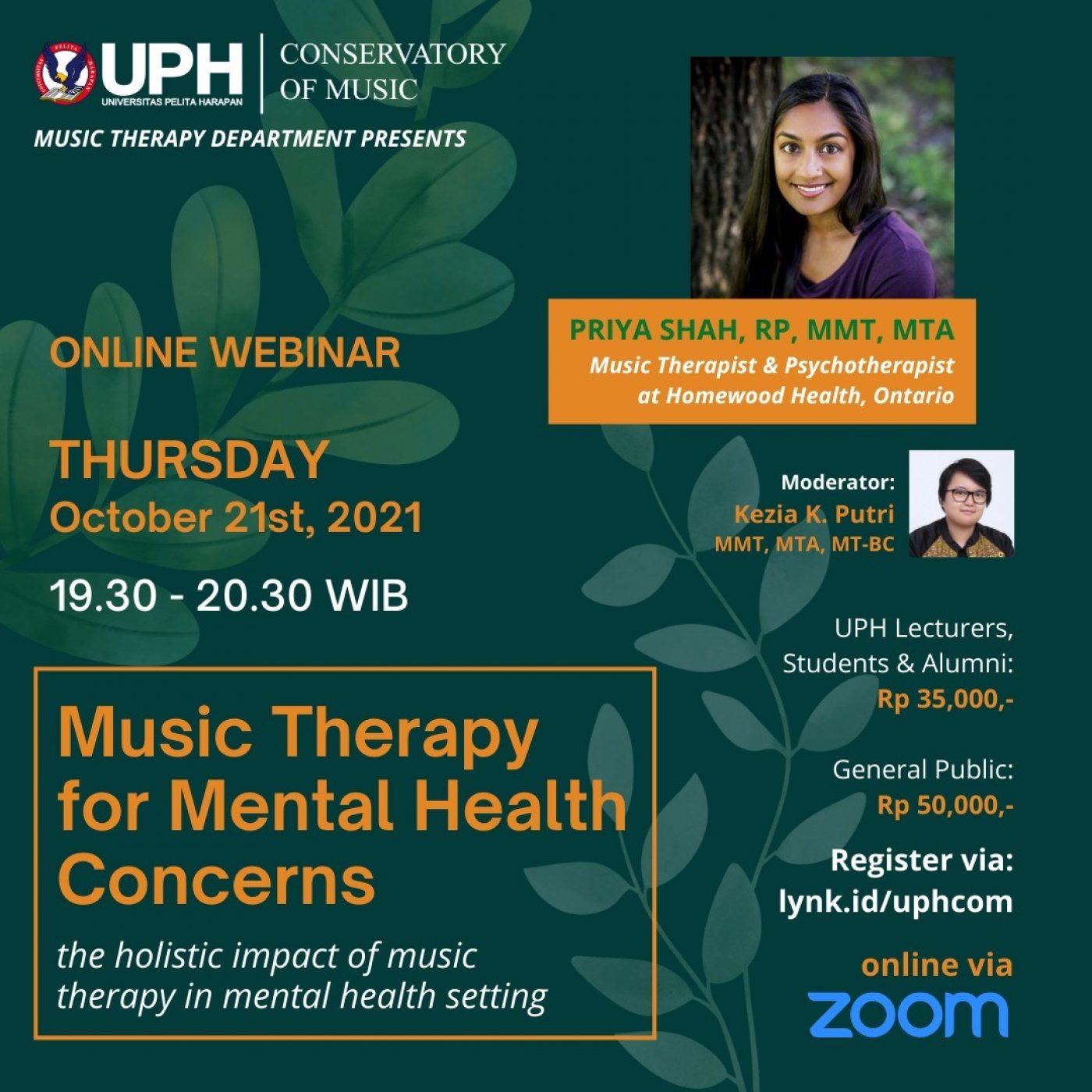 Pada kesempatan ini Conservatory of Music peminatan terapi musik akan mengadakan webinar bertema "Music Therapy for Mental Health Concerns". Pembicara dalam webinar ini akan membagikan penjelasan dan pengalamannya mengenai bagaimana terapi musik dapat berdampak secara holistik dalam perkembangan pasien dengan isu/diagnosis kesehatan mental.
Webinar ini akan dibawakan oleh Priya Shah, MMT, RP, MTA, Beliau adalah seorang terapis musik bersertifikasi yang berpraktik di Ontario, Canada. Ia merupakan lulusan dari program Masters of Music Therapy di Wilfrid Laurier University. Selain dari tersertifikasi sebagai terapis musik, Priya juga terdaftar sebagai psikoterapis di College of Registered Psychotherapists of Ontario (CRPO). Saat ini Priya adalah terapis musik utama di Homewood Health Center yang merupakan salah satu institusi rawat inap dan rawat jalan untuk kesehatan mental terbesar di Canada.
Acara webinar ini akan dilaksanakan pada:
Kamis 21 Oktober 2021
19:30 – 20:30 WIB.
Sampai jumpa di webinar Music Therapy for Mental Health Concerns!