Tuesday, 28 July 2020
14:00 - 15:00
Online Platform (ZOOM)
Art, Culture, Music & Design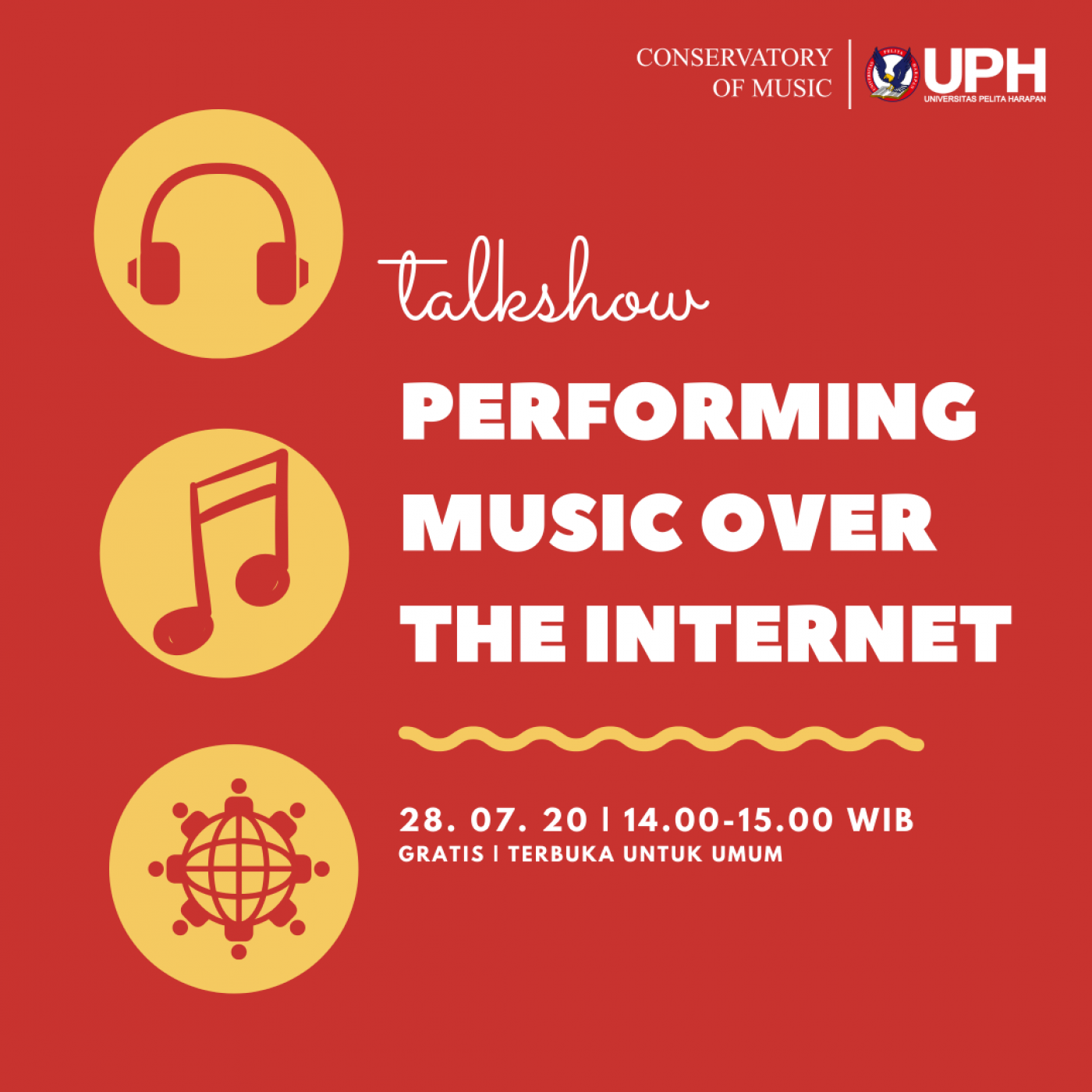 How is the continuity of the entertainment industry and music education during the Covid-19 pandemic?
Artists surely have their own ways to adapt and find solutions to this pandemic situations.
Can music performance on the internet meet people's expectations?
What are the technical requirements for music performance on the internet?
Can the internet network connections in Indonesia meet these requirements?
What is the comparison of original audio quality with audio via Zoom / Youtube?
Is there any reduction in the quality of music that is heard by the audience?
Find out the answer by joining this talk show! Don't forget to set the reminder on your calendar because this event is limited to only 100 people 📅
Speaker:
Sri Hanuraga, M.Mus. (coordinator of jazz & pop piano, UPH Conservatory of Music)
Kusno Prasetya, Ph.D. (lecturer of UPH Information System Study Program, School of Information Science & Technology)
Moderator:
Dr. Jack Simanjuntak, M.Des.Sc. (coordinator of sound design & music production, UPH Conservatory of Music)
—–
ZOOM ID: 949 8186 3371
This talkshow will also be live on UPH Conservatory of Music's Youtube channel