DKV UPH Students Learn about the Film Industry through Joko Anwar's Explanation
.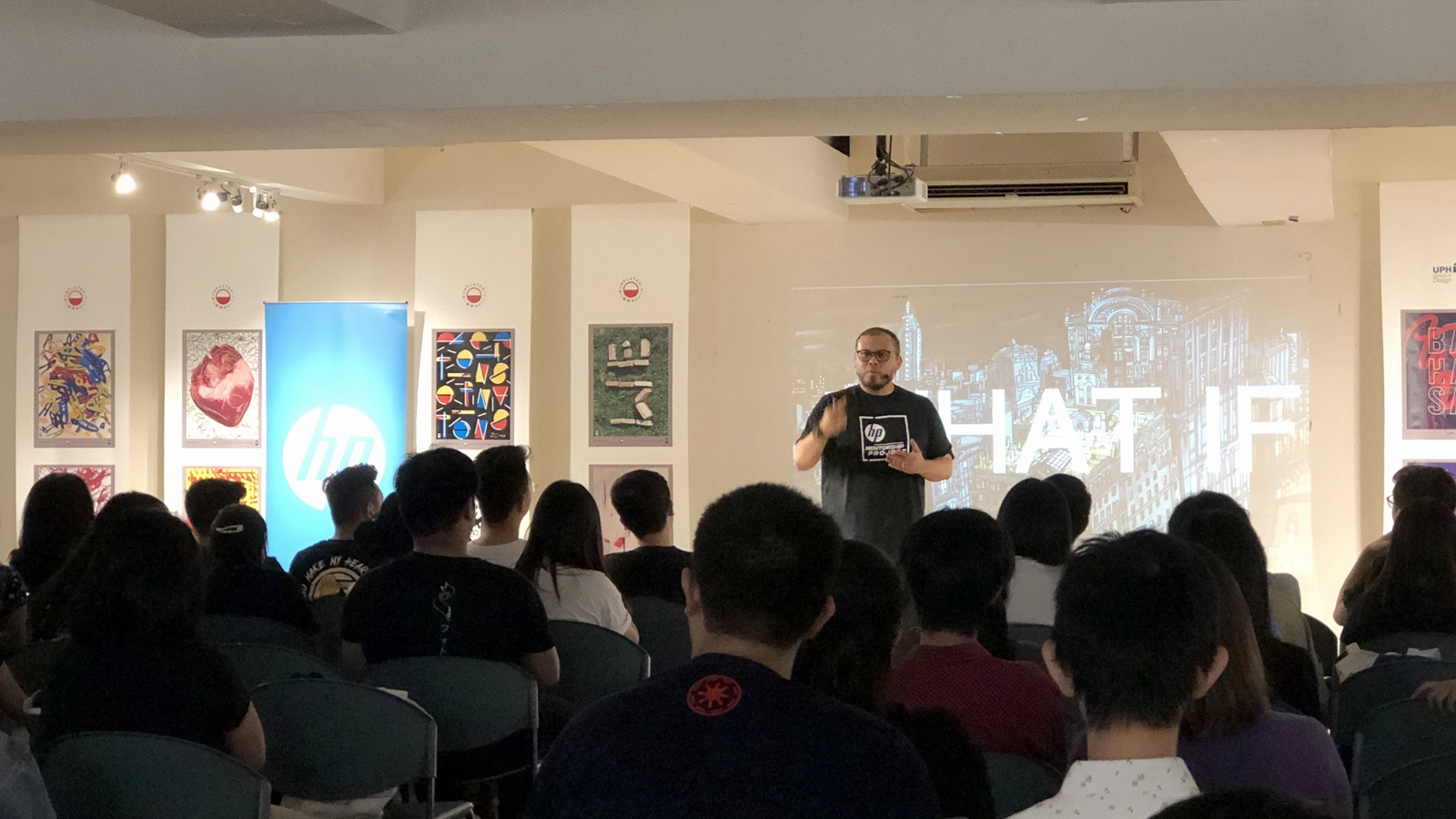 The film industry of Indonesia got back up and is currently in its golden age. As an up-to-date institution, the Visual Communication Design Universitas Pelita Harapan (DKV UPH) took the initiative to equip its students with theory, concepts, and practical skills through expert sharing.
UPH invited a renowned director of Indonesia, Joko Anwar, to talk about the film industry. The event is a continuation of the Hewlett-Packard (HP) initiative, started with Brilio.net in the series of HP Goes to Campus events for the Mentorship Project. The event was held on 7 October 2019 at UPH Lippo Village campus, Karawaci, Tangerang.
Joko Anwar explained, "Currently, the Indonesian film industry is in its golden age because there is an improvement in commercialization and film quality. Last year. film ticket sales have reached 51 million, and it is heading toward at least the same number this year."
In his speech, Joko Anwar continued by talking about the film industry, providing insight about professions within the industry, and explaining the important steps that must be taken in movie creation.
Joko Anwar said, "There must be script-writing before the film. Script-writing is very important because each scene builds up the foundation of the film. Before script-writing, I usually play "what if?", allowing myself to imagine something. From this, I turn this into a script that is started with a synopsis."
Casting is also a crucial part of film-making. Joko Anwar emphasized that unlike general casting processes, he does not provide the script to the cast so that he can grasp the cast's ability and courage.
Joko Anwar added, "In Indonesia, a film is interesting if the character has one of the five important elements: religion, politics, art, love, and sex."
At the end of his speech, Joko Anwar hopes that the youth, especially the UPH students, will take on a role in the film industry. He hopes that they will learn the skills needed in creating a film.
Joko Anwar said, "I hope that in at least two years of working in the film industry, you will have a film playing in the theaters within and without Indonesia. Don't hesitate because this is the right time to dive into the film industry."
HP Goes to Campus continued with a music and film competition aimed to develop the potentials of students in the film industry. Five finalists will be selected from each category. The winner will receive a cash prize, an HP product, and a two-day mentoring session with Joko Anwar for film and Eka Gustiwana for music.
Previously, the HP Goes to Campus program has been held in February 2019, where UPH invited Nicoline Patricia, a veteran photographer. Through this event, it is expected that UPH students will become more involved with the trend of the industry and to be active in participating in competitions to develop talents.