Mikha Tambayong Continues Her Studies in IEMM UPH: Running for Harvard University
.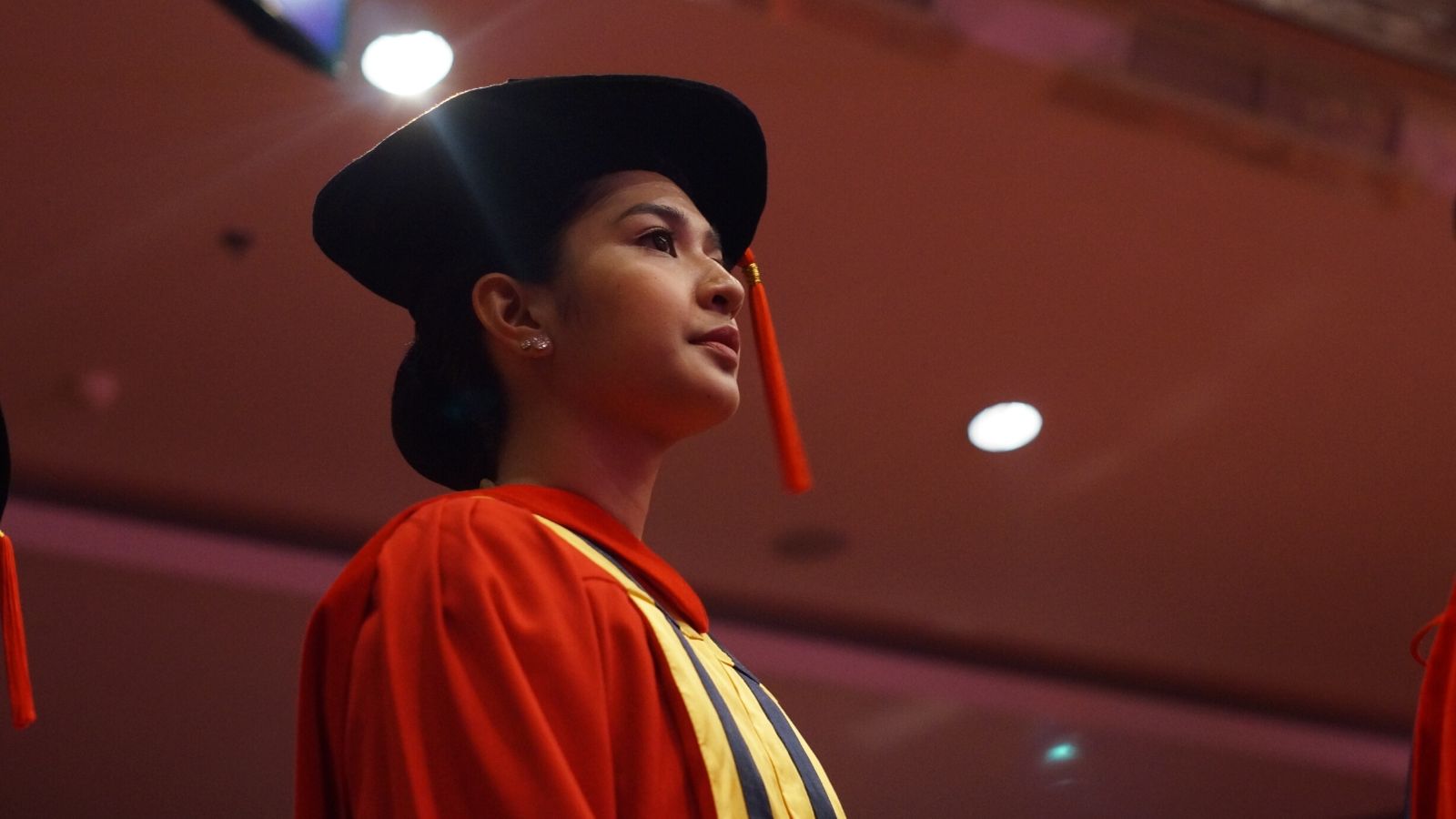 Mikha Tambayong's wish to enter a higher education level has now been realized through the IEMM program in UPH. The beautiful actress, who graduated with a cum laude distinction from the Faculty of Law Universitas Pelita Harapan University (UPH) in 2017, has completed her internship program and her final assignment with the title "Internship Report at Tiendas Law Offices – the Review of the Regulations and Processes of the Selling and Purchasing of Vessels that Had Been the Object of Mortgage According to the Applicable Provisions.
Right now, Mikha is continuing her studies in the International Executive Master of Management (IEMM) Program of UPH. Through this program, Mikha is able to get the opportunity for a short course at Harvard University in June 2020. This program enables Mikha to obtain a professional certificate from Harvard University.
Mikha acknowledged that the opportunity for a master's degree at Harvard University came after she registered and tested for the International Management Master program at UPH. She will undergo her studies at two campuses, namely UPH and Harvard University, with a term of one year each.
"I happen to take the IEMM program at UPH. The reason was mainly because the previous experience I had of pursuing my undergraduate degree here. The lecturers were all very supportive of me in my study while I also have to do my career at the time. In addition to that, the comfortable and supportive environment studying environment are also the main reasons why I chose UPH again," she said.
For her master degree, Mikha decided to choose a different program from her undergraduate one. This choice of her requires the actress to learn harder when it comes to basic management courses. However, she becomes even more persistent and challenged to get out from her comfort zone.
"I have to take other classes before taking the management class because I haven't had the basics. I only choose the program because it was good. I could study abroad and it will be more relevant for my job now because currently, I'm doing a business too," Mikha explained.
Mikha also gave a message to the younger generation who had dreams, that were yet to be realized.
"For all of you who have dreams that might seem impossible, have the courage to start from something small, and most importantly, respect and love your parents all the time because their prayers are the ones that will always help you," said Mikha.