Business Talk Show UPH: Turning Risks into Opportunity
.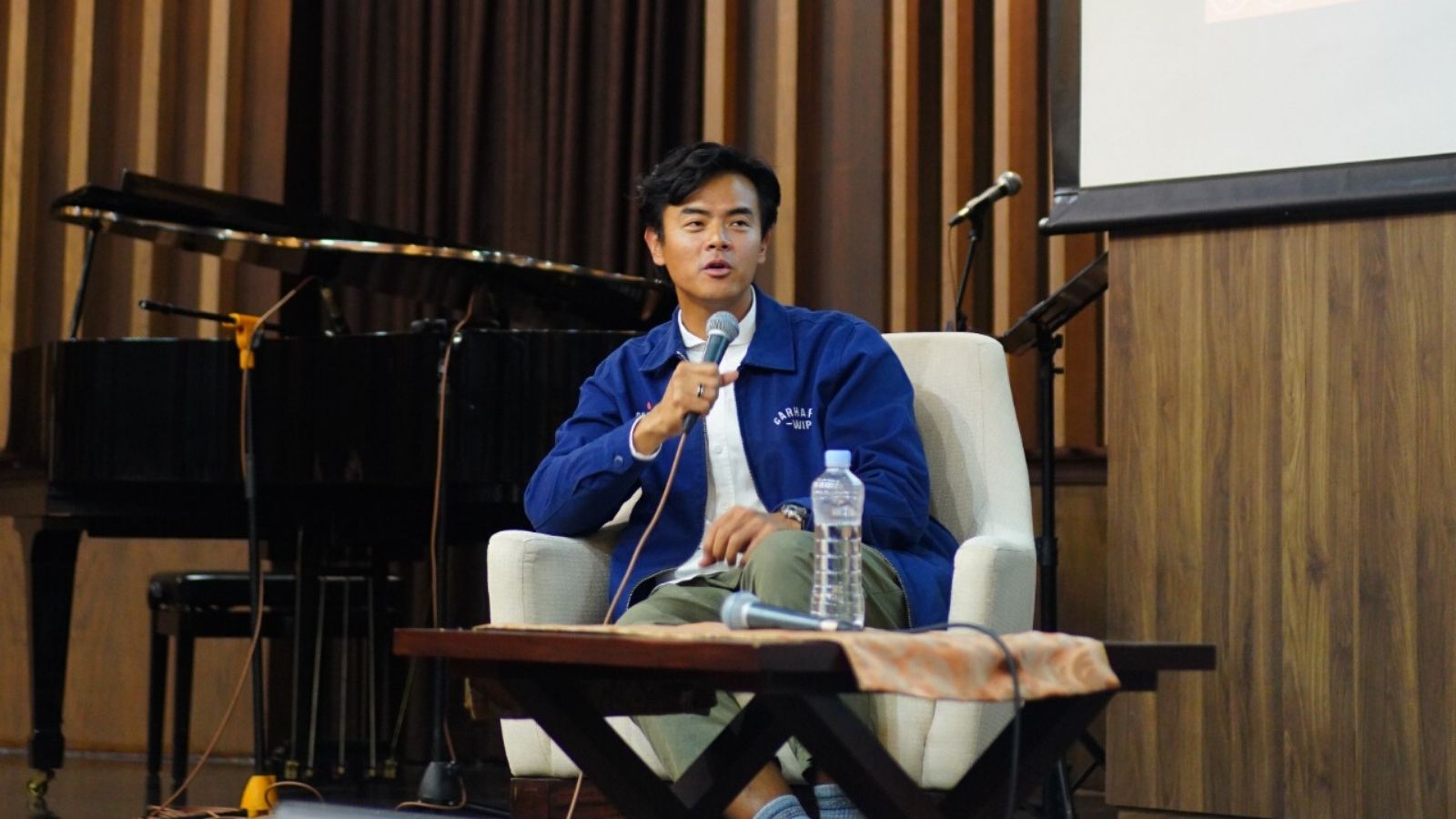 Trending businesses in this 4.0 industry revolution era are not immune to risks that have arisen. All risks have to be dealt with properly; they have to be identified in order for preventive measures to be made. This becomes the main discussion during the Business Talk Show (BTS) entitled 'The Ace of Risk', which was held on March 11, 2020, at UPH Lippo Village, Tangerang.
"We have to be careful in identifying risks when faced with uncertainties. Risks are not just about the negative impacts, but also the opportunities that come along those risks. These opportunities can be used to generate economic benefits and social benefits. So, don't just think of benefit as economical, it also has to have an impact for the society in order to make the business more sustainable," said Mohammad Reza H A, S. E – Special Staff of The Minister of Manpower.
Reza also said the government, especially the Ministry of Indonesia has created programs that bear Indonesian entrepreneurs who are ready to take risks. Some of these programs are Independent Workforce (TKM), Intermediate Technology (TPG), Business Incubation, and Innovation Room.
Aside from Reza, BTS UPH also invited two other Indonesian entrepreneurs, they are Dion Wiyoko – Actor & Culinary Entrepreneur and Klemens B. Rahardja – CEO of The Entrepreneurs Society.
"In any kind of business, risks are inevitable. However, it all comes back to whether or not we are ready to face it. I still think that it would be better to minimize and even prevent the risks that we might be facing by knowing what we are working with, what will emerge, and by loving what we are doing. The most important thing to prepare is the Business Plan. The main point here is to enjoy the business that we do. There is nothing such as failure if we want to keep trying," said Dion.
Similarly, Klemens said that risks can be predicted and is calculable if we know our goal and direction. Moreover, Klemens also believes that within risks there are opportunities.
"One simple example is when you decide to work in an industry that suits your major or choosing another industry that suits you more. These choices also have their own risks. As for me, I used to learn accounting but I prefer to meet many people. I decide to do a self-exploration and work as a restaurant manager. From that point forward, I get to build networking and open up opportunities," said Klemens.
The Business Talk Show is a part of Business Week 2020 that was held on March 9-13, 2020, aiming to prepare students with the ability to manage and analyze business risks. Aside from the students of UPH Business School, participants also came from other universities around Jabodetabek including Universitas Indonesia, Prasetya Mulya, and Binus University.