Universitas Pelita Harapan – Universitas Kristen Berlandaskan Liberal Arts
Universitas Pelita Harapan membekali Anda dengan lebih dari sekadar pengetahuan, keterampilan, dan kesiapan kerja melalui pembelajaran holistik & transformatif yang berakar pada Alkitab dan kerangka Teologi Reformed.
LEBIH DARI 30.000 LULUSAN UNIVERSITAS PELITA HARAPAN SUKSES DAN TERKEMUKA.
Tersebar di seluruh negeri dan di luar negeri, melayani di berbagai bidang, mulai dari peneliti, desainer, musisi, insinyur, dokter, pengacara, wiraswasta, koki, diplomat, jurnalis, dan masih banyak lagi.
REKAM JEJAK YANG UNGGUL DAN PENGAKUAN GLOBAL SELAMA 26 TAHUN.
Melalui prestasi-prestasi luar biasa serta pengakuan internasional, Anda dapat terhubung dengan universitas-universitas terbaik di dunia.
KONEKSI YANG KUAT DENGAN INDUSTRI.
Melalui industri-industri mitra terkemuka baik di Indonesia maupun di luar negeri, memastikan kesempatan magang dan kerja yang tinggi bagi lulusan UPH.
JALUR YANG LEBIH UNGGUL.
Program studi yang komprehensif dan beragam dengan Dual Degree, Combined Degree, dan Jalur Akselerasi
SOFT SKILLS YANG MUMPUNI.
Mulai dari menegosiasikan kontrak, membangun jaringan, berkomunikasi hingga mempresentasikan ide-ide, UPH akan membekali Anda dengan soft skills yang mumpuni yang dibutuhkan oleh seorang karyawan.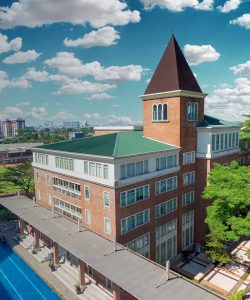 Lihat program studi kami dan pilihlah program studi yang paling sesuai dengan minatmu!

Setiap tahunnya Universitas Pelita Harapan membuka berbagai jenis program Beasiswa bagi calon mahasiswa berprestasi. Kamu bisa mengetahui berbagai program beasiswa beserta ketentuan yang berlaku dengan mengklik di sini.

Universitas Pelita Harapan menyediakan 34 Program Studi yang terbagi di dalam 7 kluster yang relevan dengan dunia kontemporer saat ini. Kluster-klusternya meliputi:
Integrasi Bisnis:
Manajemen; Akuntansi; Hukum; Matematika Aktuaria & Terapan; Hubungan Internasional

Industri Pariwisata:
Pengelolaan Hotel; Usaha Perjalanan Wisata
Pendidikan & Sosial:
Ilmu Komunikasi; Psikologi; Pendidikan Ekonomi; Pendidikan Biologi; Pendidikan Kimia; Pendidikan Fisika; Pendidikan Matematika; Pendidikan Ilmu Pengetahuan Sosial; Pendidikan Agama Kristen; Pendidikan Guru Sekolah Dasar; Pendidikan Bahasa Indonesia; Pendidikan Bahasa Inggris;
Bangunan & Lingkungan Fisik:
Teknik Sipil; Arsitektur; Desain Interior
Teknologi Solusi:
Bioteknologi; Teknologi Pangan; Teknik Industri; Teknik Elektro; Teknik Informatika; Sistem Informasi
Ilmu Kesehatan:
Kedokteran; Keperawatan; Farmasi
Industri Kreatif:
Desain Produk; Desain Komunikasi Visual; Musik
Kamu bisa memilih program studi sesuai dengan minatmu & mengetahui jenjang karirmu berdasarkan kluster tersebut. Universitas Pelita Harapan akan dengan senang hati membantu mewujudkan impianmu!
Learn more about our unique study programs.
Get to know your personality to find the most suitable study program for you!
Take the Quiz
UPH IS YOUR FIRST CHOICE!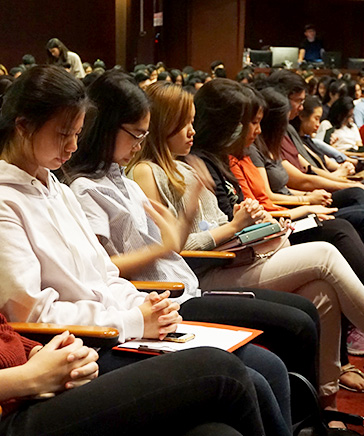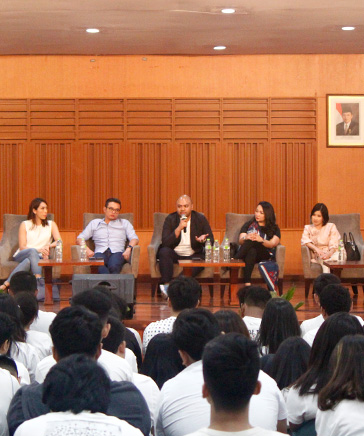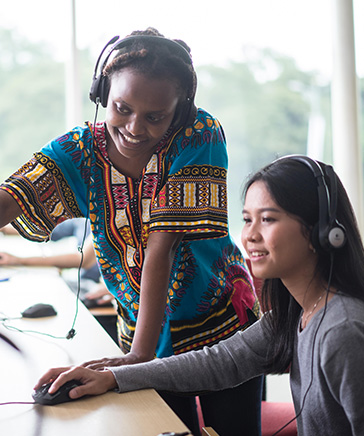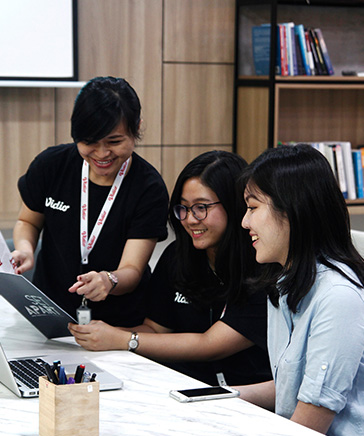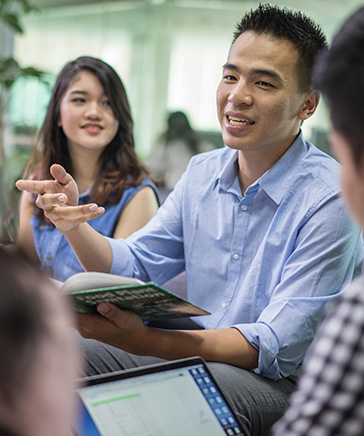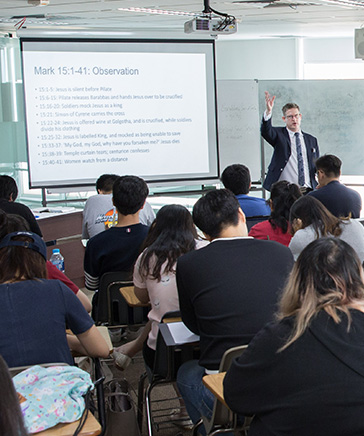 Pursue Your Passion & Purpose Here
.
#UPHIMPACTSLIVES
Student Activities
BE A PART OF OUR COMMUNITY
UPH Festival 2019
SEE HOW WE WELCOME OUR FIRST YEAR STUDENTS
Liberal Arts
THE DISTINCTIVE VALUE OF BEING AN UPH STUDENT
UPH MOBILE
MAKING YOUR UNIVERSITY EXPERIENCE FUN & ENJOYABLE
Learn more about our unique study programs.
MC: Medan Campus
SC: Surabaya Campus
EC: Executive Class
LV: Lippo Village Campus
UPH IS YOUR FIRST CHOICE!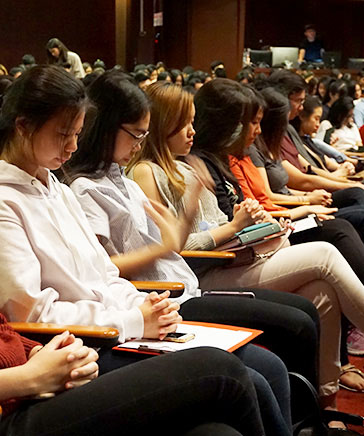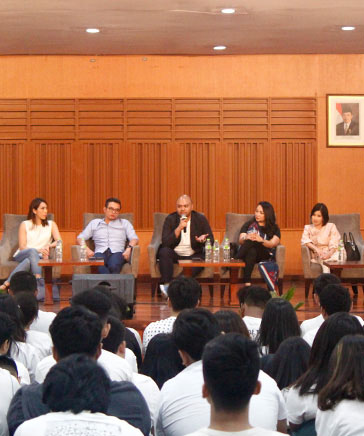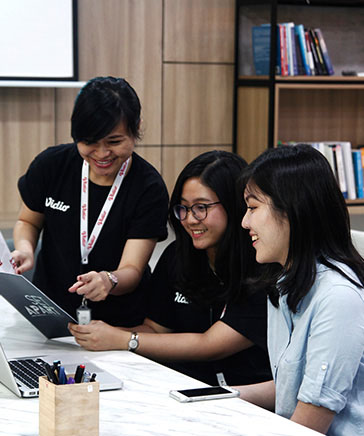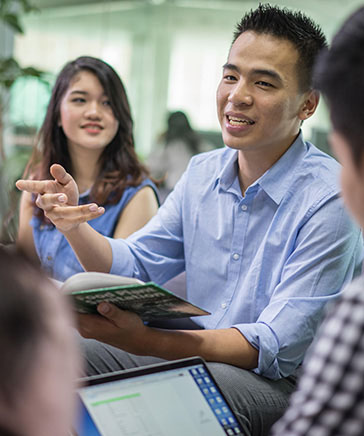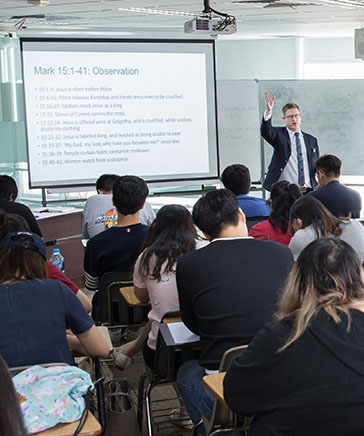 We Care For Your Future
.
#UPHIMPACTSLIVES
Read Their Stories
MEET OUR OUTSTANDING ALUMNI
Life Around Campus
A SAFE & COMFORTABLE ENVIRONMENT
DORMITORY AVAILABLE
High School with Pre-University System
Learn more about our unique study programs.
05 Dec 2023

UPH LV, Gedung C, MYC-MPR

⁠01:00 pm onwards

15 Dec 2023

Area cafe terdekat (Jakarta, Tangerang, Bekasi, Serang)

⁠03:30 pm onwards

20 Dec 2023

UPH Main Campus, Lippo Village

⁠12:00 am onwards