Explore Business Potentials in UPH Business Week
.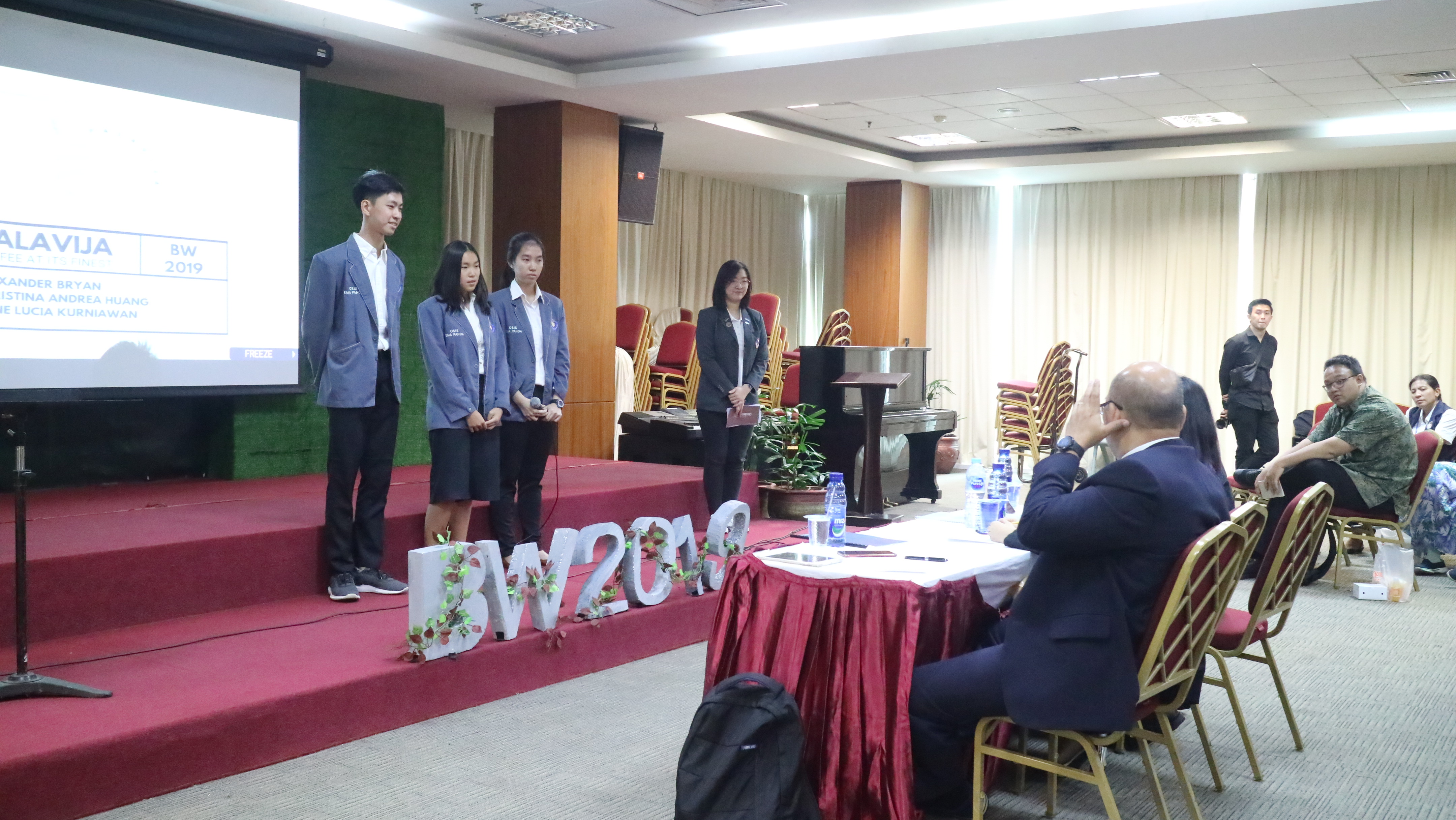 Universitas Pelita Harapan (UPH) Business School continues to make efforts for its students to be independent in the field of creative business. Through the yearly event of UPH Business School – Management Study Program, UPH Business Week, the students learn exactly this. With the theme "Unlocking Potentials", this year's event was held on March 18-23, 2019.
In addition to providing a deeper understanding in business that can be put to practice in the real world, this year's Business Week also aims to involve everyone in maximizing their potentials to work in the different opportunities available.
"As we know, Indonesia is a country rich of resources. Unfortunately, this has not been utilized optimally, and because of this , a lot of citizens still live in unacceptable living conditions. This is why UPH Business Week synchronizes its vision with that of ASEAN 2020's – to improve the quality of life through utilizing all potentials available," Fidelia Utari, the Head of Committee of Business Week 2019, explained.
Business Week comprises of three sub-events – a business competition for university students (Pelita Harapan Business Challenge – PHBC), one for high school students (Creativity and Uniqueness Based on Business Idea Competition – CUBIC), and a Business Talk Show (BTS) with young and successful entrepreneurs as speakers.
PHBC 2019 holds the theme "Empower the Digital Workspace", which talks about the fact that technology will advance very quickly and will impact all aspects of life in the years to come. Because of this, participants are encouraged to think innovatively in solving the challenges given. There are 18 PHBC teams coming from eight universities in Indonesia, some of them being Institut Teknologi Bandung, Universitas Indonesia, Universitas Atma Jaya, STIE Perbanas Surabaya, Universitas Bina Nusantara, Universitas Diponegoro, Universitas Prasetiya Mulya, and Universitas Telkom.
CUBIC's theme is "Empower the Overlooked Treasure", and it focuses on Indonesia's abundant resources that until now has not been utilized maximally. Participants are asked to develop and organize a business in the natural resources sector – those that can become long-lasting business. Involved in this competition are 25 teams from 17 schools – SMAN 71 Jakarta, SMA Dian Kasih, SMA Kesatuan Bogor, SMAK Penabur, SMA Pahoa, IPEKA, SMAN 1 Lamongan, among others.
The Business Talk Show (BTS), held on March 23, 2019 at 13:00-20:00 at World Harvest Center DOME Karawaci, is divided into three sessions, each conducted by different speakers. The first session, "Seed of Opportunities", analyzes the current economic condition and business development in Indonesia. The second session, "Raise the Bar", discusses Indonesia's position in the global economy and introduces the era of digital economy, which can advance the economy of Indonesia. The last session, "Multiply the Chances", is hoped to inspire participants to actively contribute to the development of digital economy in Indonesia.
Despite the fact that this event is held every year, the committee never runs out of ideas. The ideas always come from issues and trends that are happening at the moment, so that all competitions and talk shows that are held are always relevant. Also, creativity is also shown through the choice of mascots. This year, Business Week brings along a wolf named 'Beowulf'. The story behind Beowulf no doubt shows the creativity of the committee.
We chose a wolf because the wolf embodies the characteristics that should be possessed by a businessman. A businessman should be patient and should not panic when his hunt does not result in good outcomes. In doing business, we should have tenacity and realize that nothing worthy will come without hard work." Fidelia emphasized. (pl)
Testimonials
Gabriella Wijaya, Grade 11, SMA IPEKA Pluit: "I got to know this event thanks to my teacher. I also am looking to pursue business for my higher education. This is why I am interested to join the competition in Business Week. In addition to participating in the competition, I also got insights on public speaking and am advised on business knowledge from judges that have worked professionally in business."
Alexander Brian, Grade 11, SMA Pahoa: "Listening to the judges really gave our team a lot of advantages and suggestions on how our product can be better in terms of quality and how to make environment-friendly products. The criticisms we get also develop us so much – we know what we should improve on."