FK UPH Students Wins Basketball Tournament as Proof of Soft Skills Development
.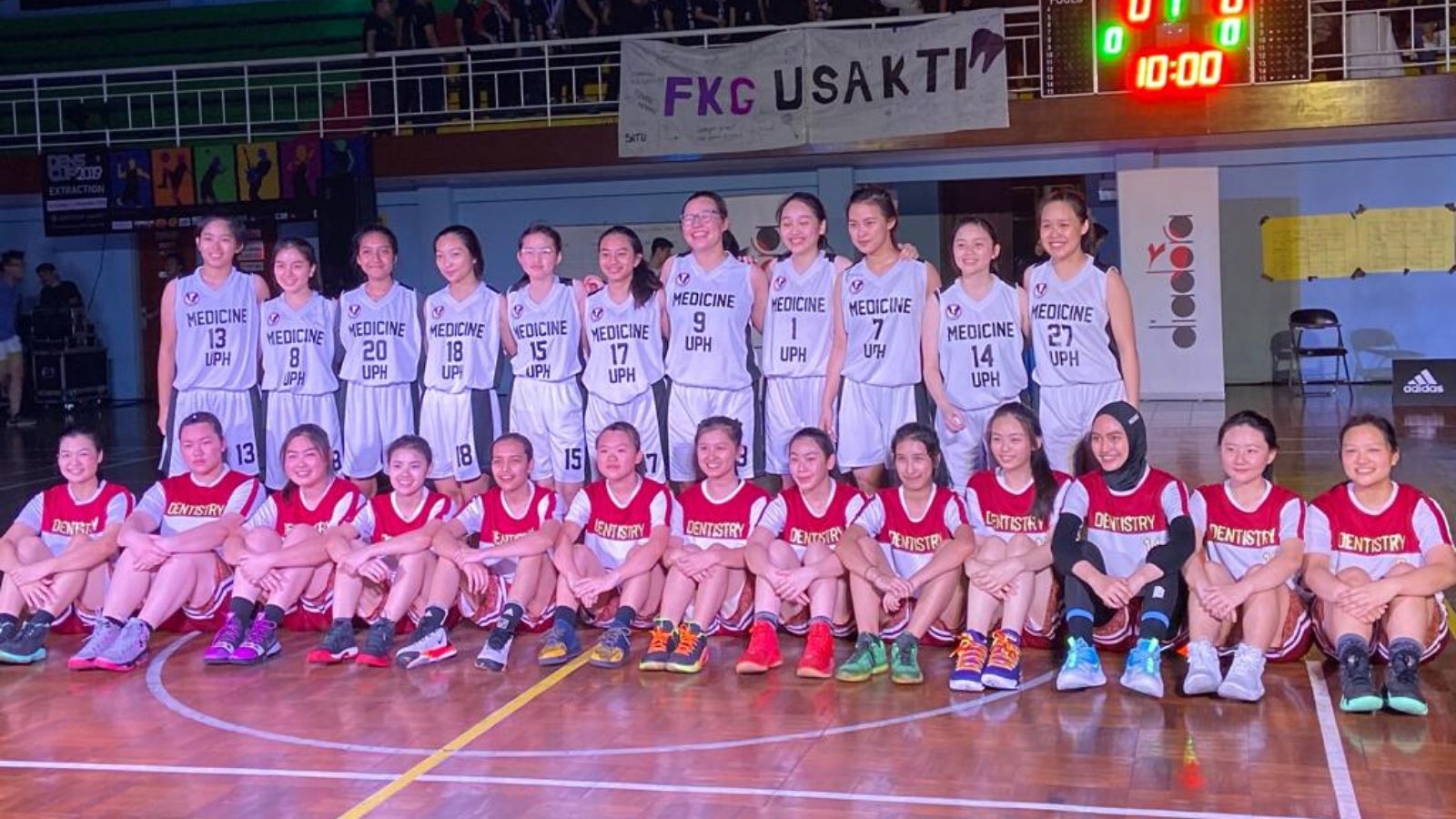 The balance between academics and non-academics is important for students of Medical School. Therefore, FK UPH always motivates various Student Activity Units (UKM), such as the Sports UKM, with the aim of developing students' soft skills, which are needed to make them competent doctors.
Although FK UPH students have packed schedules, they are still motivated to be active in developing their talents and interests in various areas. This was put forward by dr. Andree Kurniawan, Sp.Pd, Vice Dean of Student Affairs, when announcing FK UPH student achievements in the basketball competition of the 2019 Dentistry Cup of Universitas Trisakti's School of Dentistry. The cup was held from 21 October to 2 November 2019. In this competition, the FK UPH team achieved a first place for the women's team and third place for the men's team.
The FK UPH team managed to excel among ten other teams, which come from universities at Jakarta and Bandung. Experience in the form of communication training, self-confidence, sportsmanship, teamwork, and learning benefited the students greatly in this competition.
As proof of FK UPH's dedication to supporting student talents and interests, professors also dived in the competition as coaches. In this achievement, professors, namely dr Henry SpJP, dr Nata Pratama SpPD, and dr Theo Audi Yanto SpP, joined as coaches.
dr. Andree said, "With the coaches, discipline, teamwork, and solidarity were fostered during training. The coaches were also important because they are role models for the students."
In relation to this non-academic achievement, dr. Andree believes that it is important to show that FK UPH students do not only use their left side of the brain but can also balance their right side of the brain. For the future, FK UPH students are currently training themselves to participate in other competitions such as soccer, photography, and scientific article writing.