UPH Faculty of Medicine and Siloam Hospital Lippo Village Held Fundraising to Help Medical Personnel in Hospitals around Banten
.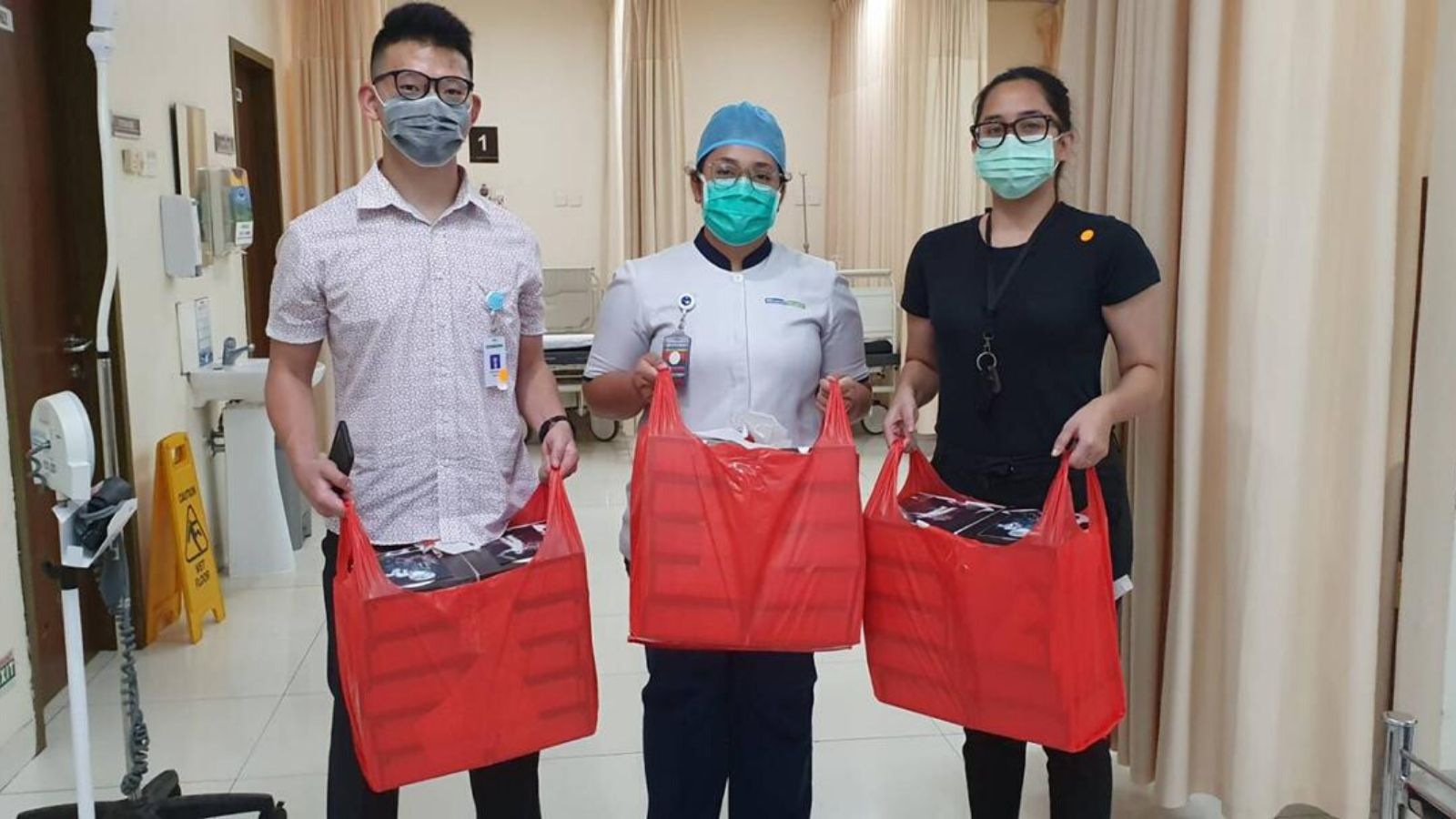 The Faculty of Medicine of Universitas Pelita Harapan (FK UPH) took a part in the movement against COVID-19 which has been announced by President Joko 'Jokowi' Widodo through by doing fundraising to help the medical personnel in hospitals around the Banten area. This event also serves as a part of the Community Service (PKM) program of the Faculty Medicine of UPH in collaboration with Siloam International Hospital.
The fundraising has been going for two weeks and will be continued until an undetermined time. The public has been encouraged to donate through various media. All donations will be distributed to hospitals around the Banten area in forms of Personal Protective Equipments (PPE) for medical personnel – which is really needed at the moment, foods, eggs, and other kinds of daily needs.
Prof.?Dr.?Dr.?dr.?Eka?J.?Wahjoepramono, Sp.BS., Ph.D. – Dean of UPH Faculty of Medicine & Health Sciences, who also initiated this movement, encourages the public to participate. The donation could be given in the form of food, mask, PPE, or funding.
"We distribute our donations through eggs, foods, and masks for doctors, nurses, cleaning service, and other individuals who have to keep working in this dire situation. We still need more funding, especially to provide Personal Protective Equipments (PPE) that can meet the standard – which is really hard to find in Indonesia. All of these donations are needed to help those who are standing in the last line to fight against this pandemic. We will still open our donation channel to be distributed around hospitals in Banten area," Prof. Eka stated.
Moreover, Prof. Eka also encourages young doctors, medical students who are undergoing clinical clerkship (Co-Assitant or KOAS), and nurses everywhere to carry out their first oath as a doctor, that is to devote ourselves for humanity.
"This is a time for us to take our part. Many patients are waiting to be treated but there is not enough medical personnel out there. The ones who are out there right now have been forcing themselves to serve patients and have eventually got sick. Who else can help if it's not us? Our life purpose is to help one another, everything has its own risk but we can always give our best while working with the utmost care. So, for all young doctors and clinical clerks who are called, it is your time to answer your calling. Do not stay still and do nothing because that is not what we said as we pronounce our oath as a physician," Prof. Eka encourages.
Volunteers are allowed to deliver any kind of help because all processes will be handled by the committee from FK UPH and Siloam Hospitals to ensure the safety of all parties during all services.