Reach Your Dream to be a Pharmacist through UPH Pharmacy Scholarship
.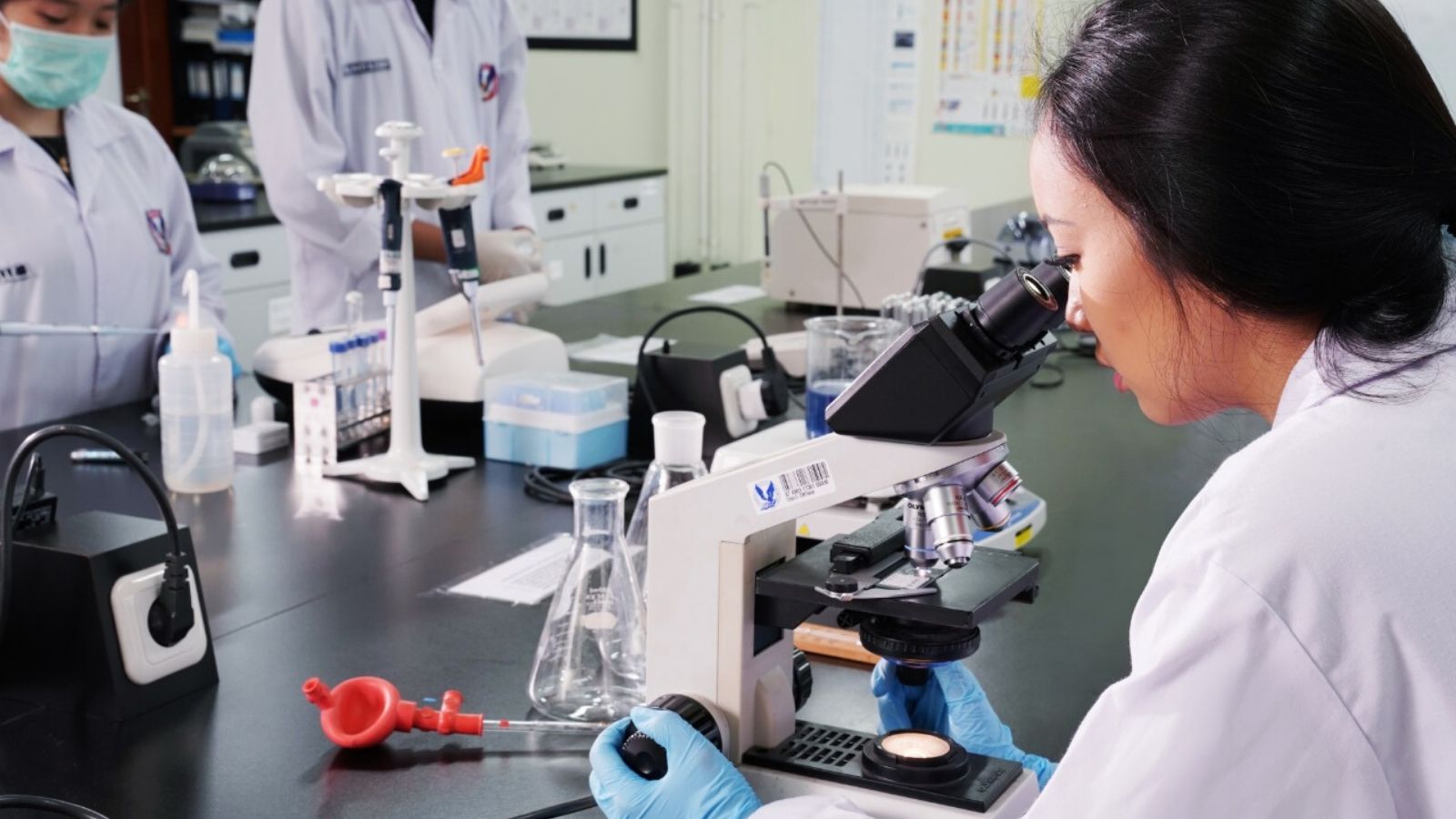 For those of you who graduated from Science major in High School of Pharmacy Vocational High School, or for you who are interested in health and Chemistry, the golden opportunity for you is finally here with the UPH Pharmacy Scholarship program. UPH Scholarship program is available in three categories: Academic Achievement, Financial Aid, and Sports Achievement. The scholarships cover tuition fees, college development fees, and credits in the first 3 semesters. This scholarship is up to 100%!
The requirements for these three categories of scholarship are very simple too! First of all, you have to be in grade 12 or have just graduated from High School (Science) or Pharmacy Vocational High School in 2020 or have graduated for a maximum of two years. Then, you have to be physically and mentally healthy, not been registered as a student in another university, and you are not allowed to be married or to expect a child during the learning period. One more important thing to take note is that in order to maintain your scholarship, you have to meet a certain SPI (Semester Performance Index) and GPA (Grade Point Average) standard.
Well, you must be curious as to why it should be UPH Pharmacy? Aside from its scholarship program, first of all, you have to know about the learning process, lecturers, the facilities, and also the future prospects of its graduates.
UPH Pharmacy is a part of the Faculty of Science and Technology (FaST) and is a part of the Health Science discipline. Therefore, you will learn a lot of interdisciplinary materials such as Medical Sciences, which includes Anatomy and Physiology. You will also learn about Pharmacy Communication and Herbal Pharmacies, for those of you who are interested in medicinal plants.
During the learning process, Pharmacy students are facilitated with Laboratories inside the campus including Chemistry Lab and Microbiology Lab. In addition to that, right now, three new labs are ready to use for Pharmaceutical Education: Chemical Pharmacy Lab, Pharmacognosy Lab, and Pharmaceutical Technology Lab. So, get ready for some lab works!
Pharmacy UPH offers two programs: Diploma (D3) and Bachelor's Degree (S1). With these options, there are more opportunities for you who want to join UPH Pharmacy, be it High School (Science) students, Pharmacy Vocational High School students, and even Pharmacy workers.
Both the Bachelor's Degree and Diploma Program of Pharmacy UPH focuses on Natural Resources, however, each program has its own specialties. The Bachelor's Degree Program is focused on Clinical Pharmacy; this will give them the knowledge and skill to provide high-quality pharmacy service and to become a competent dialogue partner for doctors and patients regarding the rational use of medicine. On the other hand, the Diploma program focuses on pharmacy services including the management, preparation, and compounding of medicine in hospitals, apothecaries, and clinics. Whereas Herb Pharmacy focuses on natural material management, especially medicinal plants for pharmaceutical needs. Currently, Herb Pharmacy is the specialty of UPH Pharmacy.
Another important thing for you to know is the guaranteed future prospects of scholarship grantees. Graduates from both programs can directly work in Siloam Hospitals, however, graduates of the Bachelor's degree program will have the opportunity to pursue the Professional Program in Pharmacy which will help them to be pharmacists.
So, have you started to get the big picture about learning in Pharmacy UPH? Plus, now you know that to be a scholarship grantee you don't have to prepare complicated requirements. Due to tot he high interest towards UPH scholarship Program for 2020/2021, you better hurry and sign-up before May 15, 2020. Let's reach your dream with UPH!