UPH Online Learning Program Achieves Global Innovation Awards 2019
.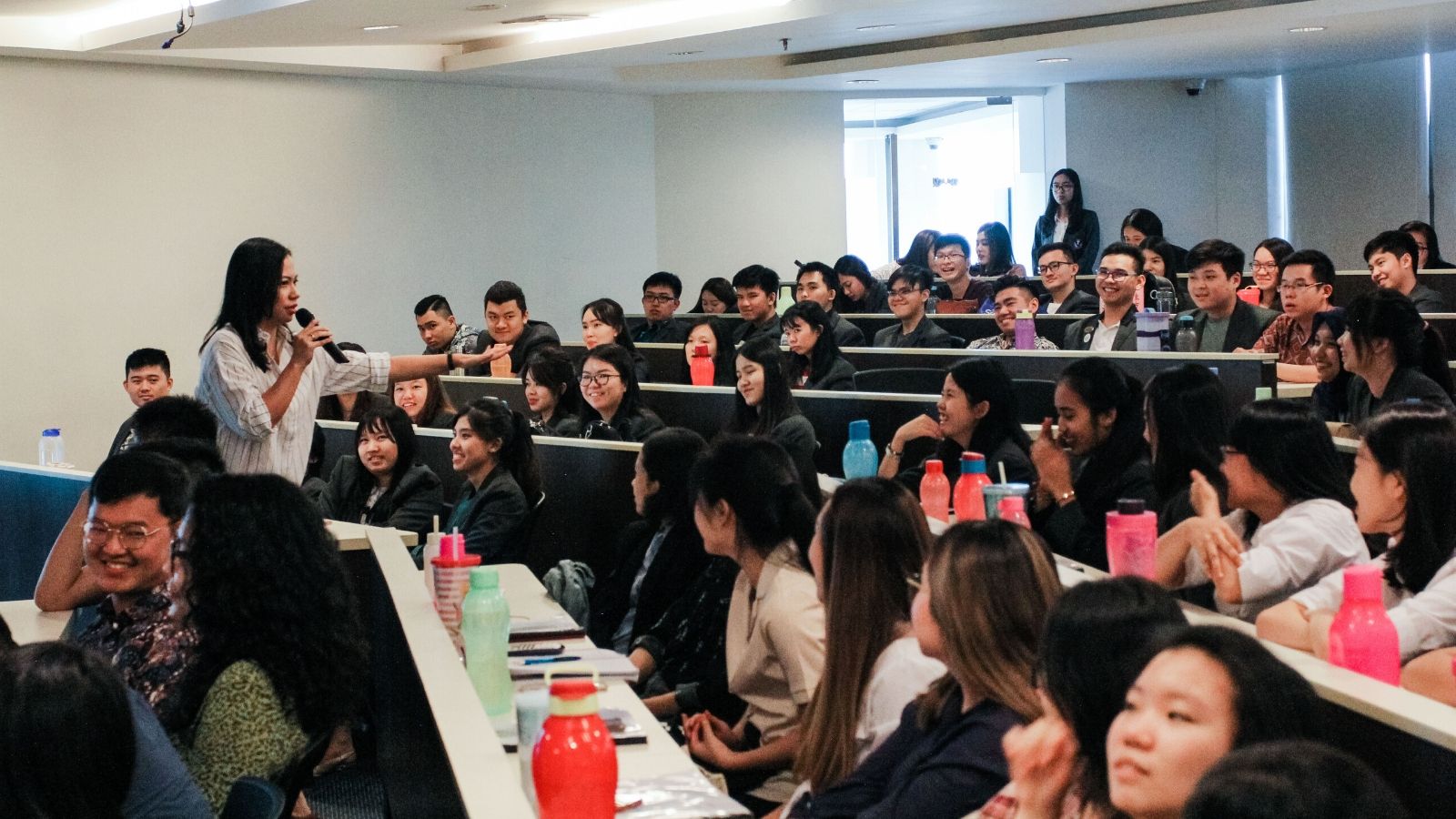 Universitas Pelita Harapan (UPH) has just obtained an award as Asian regional winner for International Global Innovation Award 2019. This achievement was awarded specifically to Stella Stefany—Department Head of Communication Sciences Online Learning Program, as the representative of UPH. She received the award for being the initiator of Turnitin implication in academic learning process. As for today, UPH itself is the only Higher Education institution that uses Turnitin software in a mass scale.
The announcement for "Global Innovation Awards 2019" was received by UPH on January 8, 2020, from Turnitin, the American internet-based commercial plagiarism checker. Global Innovation Awards 2019 is a prestigious competition that recognizes institutions and educators who help their students in achieving their best and original outcome. The winners of this competition are individuals who represent selected institutions which has contributed in enhancing the quality of learning, aid students in achieving their learning objectives, and in supporting institutional strategy.
This year, the "Global Innovation Awards 2019" award was given to 10 institutions and individuals who has strived for the originality in scientific works of students all over the world. UPH is chosen as the representative of all educational institutions in Asia due to its mass and effective use of Turnitin software as an additional feature within its Learning Management System (LMS). Since January 2019, UPH has actively utilize Turnitin in the assisting process of final assignment, undergraduate thesis, thesis, and dissertation. The software is used specifically for the Online Learning Program, in order to ensure the quality of learning process and the graduate themselves.
The benefit of the Turnitin software has been felt by lecturers as well as students. This software has been proofed to significantly enhance the quality of paper written by UPH students. This went along with Stella Stefany's statement on the decrease of similarity (plagiarism) rate from 48% to 5% since October 2018 in more than 50% scientific papers written by UPH students.
"Turnitin has change the way lecturers interact with their students. Their synergy has grown since the university decided to use Turnitin to check all academic writings. The use of this software also amplifies our learning process in general," said Stella.
"Online Learning is a program that offers time flexibility for students through an online-based learning process. These days, most people still can't get over the negative stigmas about online-based learning. Most people think that online-based learning's quality and integrity can't be guaranteed. Therefore, UPH has this idea to control the quality of this learning method through a detailed inspection in all learning outcomes such as discussion forums, tasks, and exams. One software that is capable of supporting all of these ideas is Turnitin," Stella added.
The Turnitin system within the Learning Management System (LMS) was not originally meant to examine students work, but to as a mean for students to learn about integrity and originality in writing. Students can upload their papers without limit and the software will check the originality of their writings. This feature will detect the indication of plagiarism. Through the score generated by Turnitin, students can constantly fix their writings and therefore develop their skill in academic writing. Whereas for the lecturers, Turnitin has helped them in analyzing the indication of students' analytic technique towards a certain topic. Through this achievement, the implication of Turnitin in a learning process—especially with its online-mode UPH has achieved an international standard quality and is now recognized as the best in Asia.