International Relation Professor of UPH Asked Jokowi to Adress The Coronavirus Issues to Answer International Doubts
.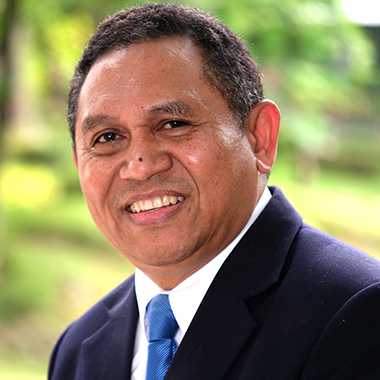 International Relation Professor of Universitas Pelita Harapan (UPH), Alexius Jemadu, suggest that President Jokowi should be more active in explaining the steps that Indonesia has taken in dealing with the Coronavirus (Covid-19) issue to the international world. He stated this during a discussion entitled "Korona, Kita Imun atau Melamun" (could be read as Corona, Are We Immune or Daydreaming?) which was held in Menteng, Central Jakarta on Sunday, March 1, 2020, as reported by Budiarti Utami Putri, a reporter from tempo.co.
As quoted from tempo.co, according to Alexius, this kind of clarification is an urgent need judging by the way Indonesia's credibility is at stake right now. Right now, many are questioning the ability of the Government of Indonesia in dealing with the Coronavirus.
"When the credibility of our nation is in question, Mr. President would have to address clearly to the public that the Indonesian Government is working, that he is indeed leading his ministers. The world will surely believe so," he stated.
He believes that the way Jokowi addresses the Coronavirus issue is crucial to anticipate any uncontrollable news from the international media.
According to him, the government would be missing their only chance if the international media release any news regarding the ways in which the Indonesian Government deals with the Coronavirus or Covid-19.
"They could have announced the news with their respective assumptions. If the international media has gone ahead of us, we had just missed our only chance."
The emergence of this international doubt towards Indonesia, he continued, might be caused by the lack of action the government has taken against the transmission of the Coronavirus.
"Or maybe, we have done it, but not up to the standard of expectations of the international world."
According to Alexius, if Indonesia has practiced all the technical guidance that has been established by the World Health Organization (WHO), then this information should have been declared to the international world.
He believes that this is an important disclaimer for the widespread transmission of the Coronavirus in Indonesia.
---
source: https://nasional.tempo.co/read/1314100/jokowi-diminta-bicara-soal-corona-jawab-keraguan-internasional