Tuesday, 01 September 2020
10:00:00 - 12:00:00
Online Platform (ZOOM)
Social & Humanities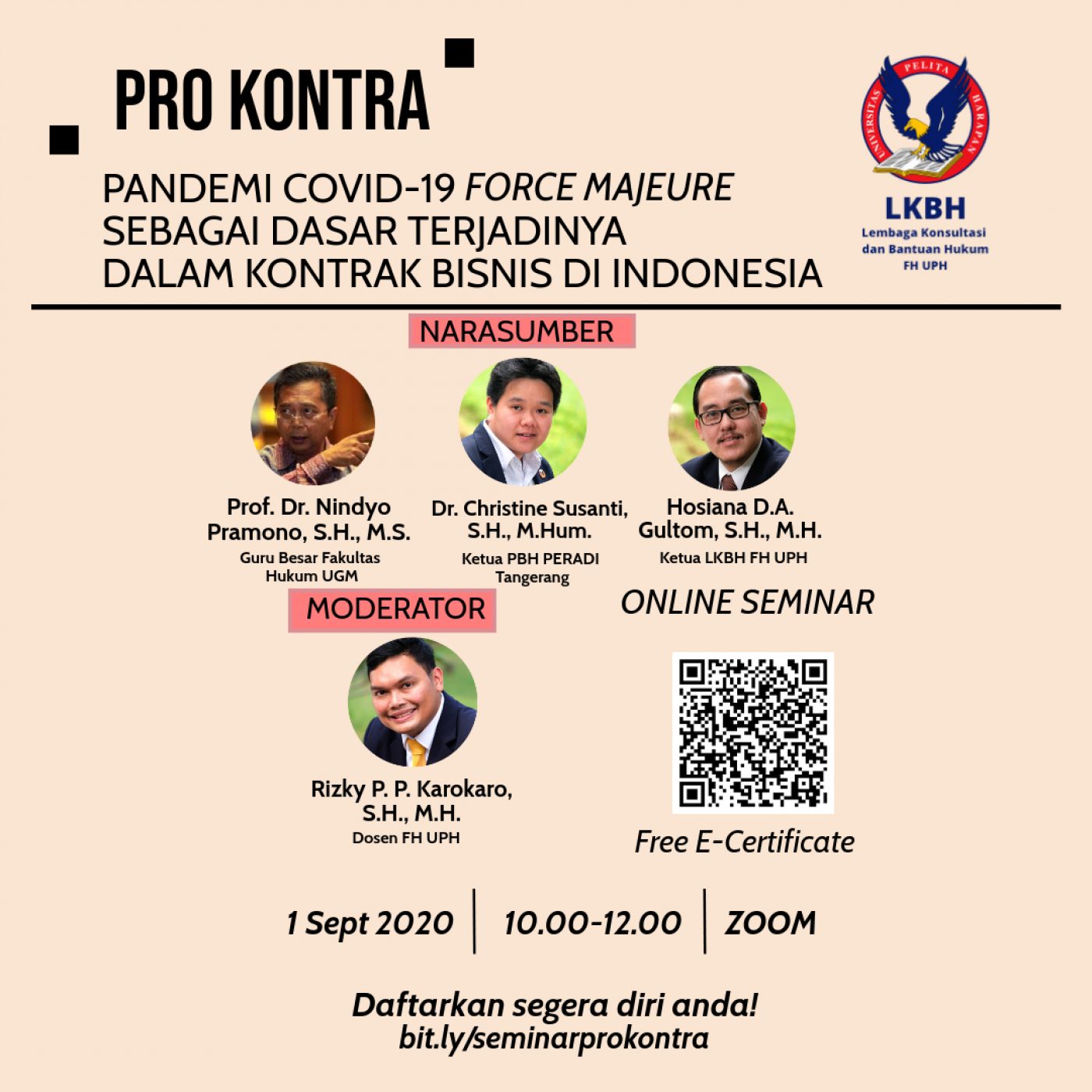 The Covid-19 pandemic creates drastic changes that are very significant for the economies of the world and also in Indonesia. The economy is slowing down, the unemployment rate increases because companies cannot produce well, companies do not get large profits, the death rate due to Covid-19 is increasing.
Until now, it is still debatable whether the Covid-19 Pandemic can be seen as force majeure or not. In legal theory, force majeure is regulated in Article 1244 of the Civil Code (KUHPerdata) jo. Article 1245 of the Civil Code.
Based on this legal concern, the UPH Faculty of Law and Legal Aid Institute (LKBH FH UPH) will hold an "Online Seminar" with the topic:
PRO CONTRA PANDEMIC COVID-19 AS THE BASIS OF FORCE MAJEURE IN BUSINESS CONTRACTS IN INDONESIA.
This Online Seminar will be held on:
Day: Tuesday, September 1, 2020
Time: 10.00-12.00
Platform: ZOOM
This event is free and you can also get a free e-certificate.