Friday, 28 July 2023 - Tuesday, 01 August 2023
Institut Teknologi Bandung, Bandung, Indonesia
Sains, Teknologi, Teknik & Matematika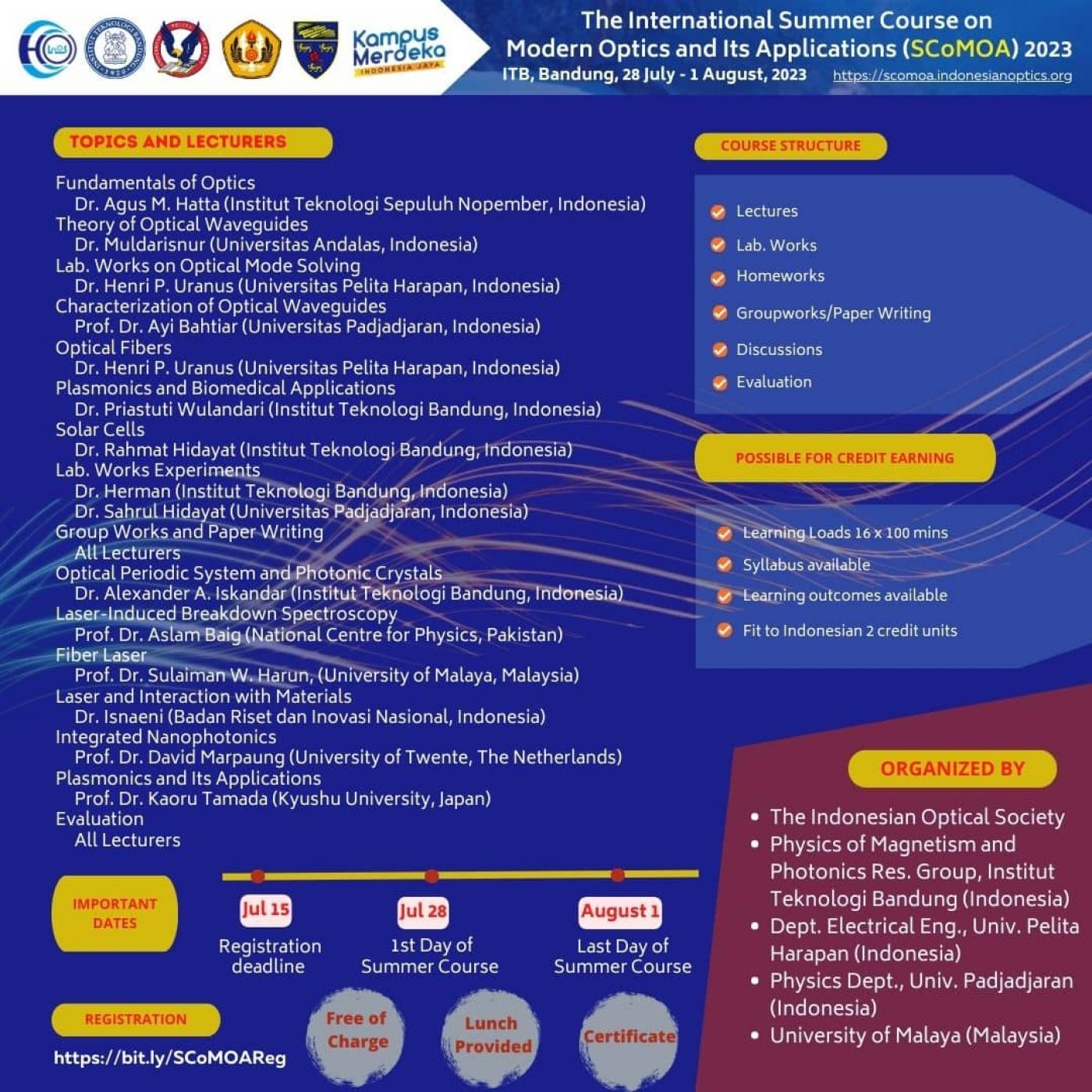 The Summer Course on Modern Optics and Its Applications (SCoMOA) is an international summer course held by the Indonesian Optical Society (InOS). The SCoMOA 2023 is organized in collaboration with the Physics Department, Institut Teknologi Bandung, Department of Electrical Engineering, Universitas Pelita Harapan,  Universitas Padjadjaran, and University of Malaya.
The SCoMOA 2023 will be carried out on July 28th – August 1st, 2023. The summer course will be organized in hybrid mode, where participants from Indonesia will attend the course in-person in Institut Teknologi Bandung while international participants may attend the course online in synchronous mode. The summer course will be integrated with the tutorial sessions of ISMOA 2023. Participants are encouraged to join ISMOA after following the course.
For more information, visit https://scomoa.indonesianoptics.org/